Video: Porsche 918 Spyder's Powertrain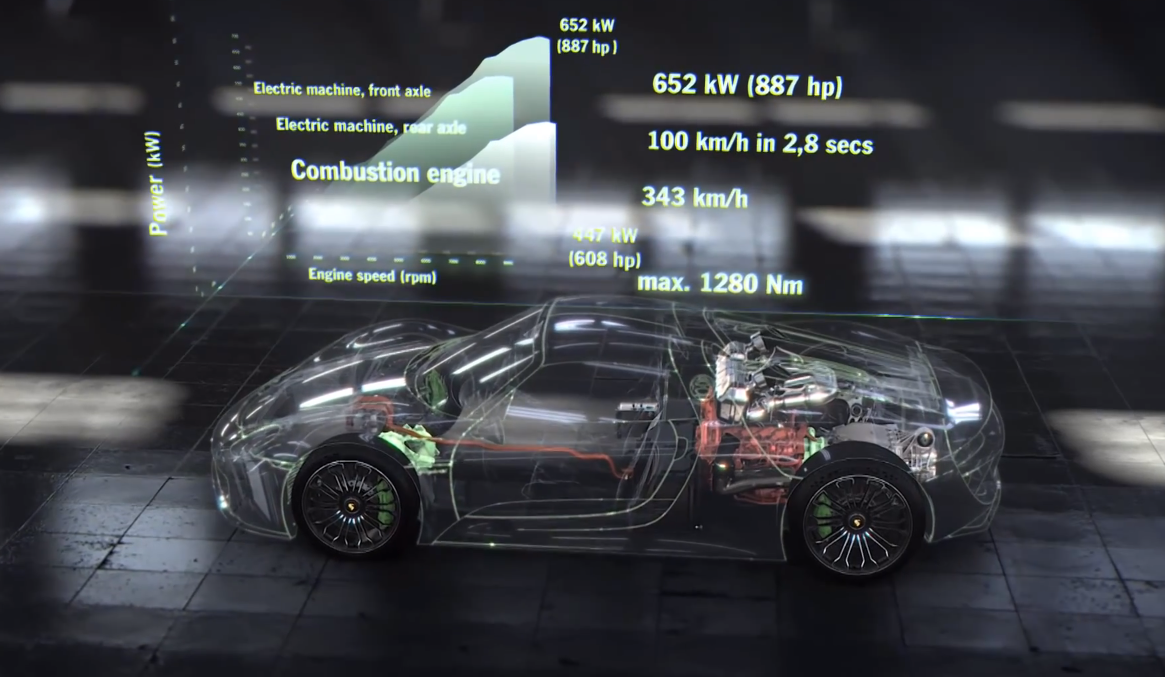 Porsche has published a new video highlighting the
918 Spyder
and its mega-cool, massively potent hybrid powertrain (you know, the one that propelled the car around the Nürburgring in
under seven minutes
).
The video goes over some of the points we're already familiar with, but in a way that is graphically interesting and informative. Plus, the narrator has a dramatic voice that makes it all more exciting.
It starts with Porsche's lightest production V-8 engine, which sits in the middle of the car, displacing 4.6 liters, and producing 608 horsepower on its own. Then that gets mated to two electric motors for a total of 887 horsepower.
The battery pack is positioned for low center of gravity and proper balance, this gets charged through a plug, or via brake regeneration.
The video shows the functions that control the electric performance by switching modes or engaging the "Hot Lap" feature to make the most of all the power on hand.
It also highlights the transmission, as well as the sexy yet functional top pipes that help the 918 find its voice.
The technology is pretty advanced and precise, in that lab-coat-wearing sort of way that makes Porsches so appealing to the gearheads and the geeks alike.
Enjoy the video below, and learn more about the Porsche 918 Spyder at the car's
Master Landing Page
.