WRR TV: Onboard with Conrad Grunewald in the Wolf GB08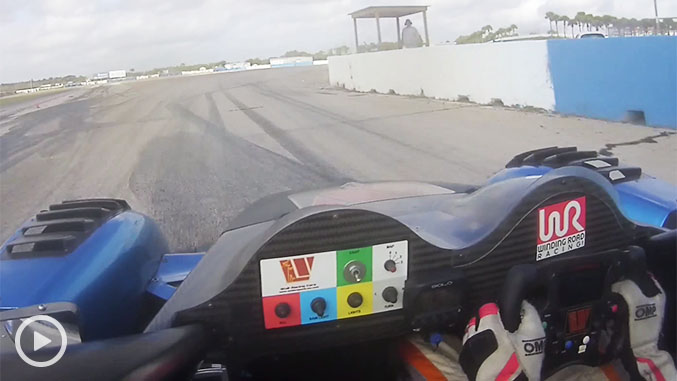 Ride along with Conrad Grunewald in the Motorsports Southwest Wolf GB08 during Race 2 of the US Prototype Championship at Sebring International Raceway on November 23rd.
"My first time racing a down force car and what a car it is" said Grunewald. The Wolf GB08 is a two seat sports racer with a wide range of motorsport applications, including SCCA and NASA sprint car, HSR Group 7, and endurance racing. Utilizing an FIA safety-certified carbon fiber chassis and crash box, the GB08's composite work is manufactured by the same company that makes chassis and bodywork for Pagani and Dallara IndyCars. Designed for durability as well as incredible performance, the GB08 can be had with a variety of different engines ranging from 255 to 430 horsepower. See additional specifications and details about the GB08 in our
racecar profile
.
Have you subscribed to the
Winding Road Racing YouTube channel
yet? We post new racing videos like these every week, so give us a click if you want to make sure you don't miss any of the latest clips.