WRR TV: 2015 Nissan 370Z Nismo – Lead/Follow Laps at Autobahn Country Club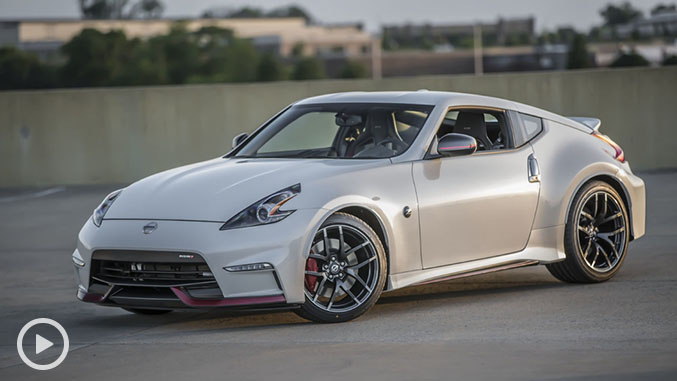 Ride along with us as we drive the 2015 Nissan 370Z Nismo around Autobahn Country Club at the 2015 Midwest Automotive Media Association Fall Rally.
Refreshed for 2015
, the 370Z Nismo is equipped with a naturally aspirated 3.7-liter V6 that generates 350 horsepower and 276 pound-feet of torque, along with 14-inch front/13.80inch rear Nismo Sport Brakes with 4-piston calipers up front and 2-piston units in back. The Nismo model also features a standard limited-slip differential, 19-inch forged wheels, and Nismo-tuned suspension which includes higher spring rates, bigger sway bars, increased front and rear damping, and a strut tower brace. Prices for the 370Z Nismo start at $41,990 equipped with the six-speed manual transmission.
Last year we also got a chance to get behind the wheel of the 370Z Nismo at the
MPG Track Days
event at Willow Springs Raceway, equipped with the manual gearbox – we've included that video here as well: