WRR TV: 2015 Jaguar Project 7 Hot Laps at Big Willow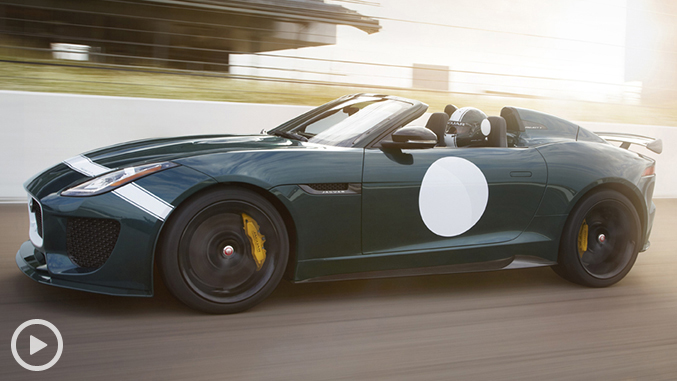 Ride along with us as we go for a pair of hot laps around Big Willow with former IndyCar driver Alex Barron in the Jaguar Project 7. (Our apologies for the wind noise).
Created to commemorate the 60th anniversary of the D-Type, the Project 7 borrows some of the car's iconic styling cues, including the single rear fin behind the driver and the British Racing Green paint with white racing stripes. But for anyone concerned that this is just a retro appearance package festooned to a V8 S convertible F-Type, we have some good news.
Power comes from the same 5.0-liter, supercharged V8 used in the V8 S convertible and R Coupe, but here it's been tuned to make 575 horsepower. Combined with a recalibrated version of the ZF 8-speed transmission used in those cars, the Project 7 is said to sprint from zero to sixty miles per hour in 3.8 seconds on its way to an electronically limited top speed of 186 miles per hour.
The Project 7 also includes a set of Brembo carbon ceramic brakes, along with new carbon fiber aero components and removable folding cloth roof which attaches to a significantly lower windscreen frame, similar to the one found on the Project 7 concept. An electronic differential and brake-based torque vectoring are along for the ride as well.