WR TV: Switzer P800 Nissan GT-R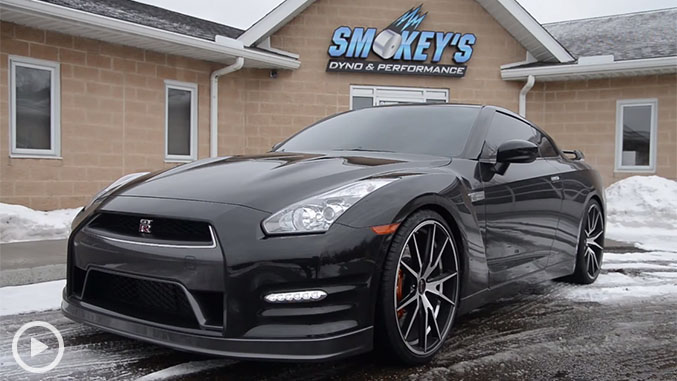 This week we have the keys to something particularly special, courtesy of our friends at
Smokey's Dyno & Performance
. While the Nissan GT-R is certainly
no slouch
straight off the showroom floor, there's still those among us who yearn for even more performance. That's where the folks at Switzer Performance come in.
Switzer's tuning package for the Nissan GT-R is, to put it mildly, comprehensive. It includes the following upgrades:
Ball Bearing Turbo Upgrade
High-flow intake assembly
Intercoolers upgrades
High-flow test pipes (down pipes)
High-flow fuel injectors
Fuel system upgrades
Racing thermostat and housing
SS102 Lightweight Stainless Steel 102mm Sport Exhaust
Cobb v3 AccessPort (w/ trans. control)
Transmission cooling package
Engine cooling package
GR6 trans. Upgrade
The results? 800 horsepower and 675 pound-feet of torque. It's enough to get the Switzer P800 Nissan GT-R from 0-60 mph in 2.5 seconds and through the quarter mile in just 9.98 seconds. But enough with the stats, let's get this monster out on the road:
Have you subscribed to the
Winding Road Magazine YouTube channel
yet? We post new videos like these every week, so give us a click if you want to make sure you don't miss any of the latest clips.