WR TV: 2016 Chevrolet Corvette Stingray Convertible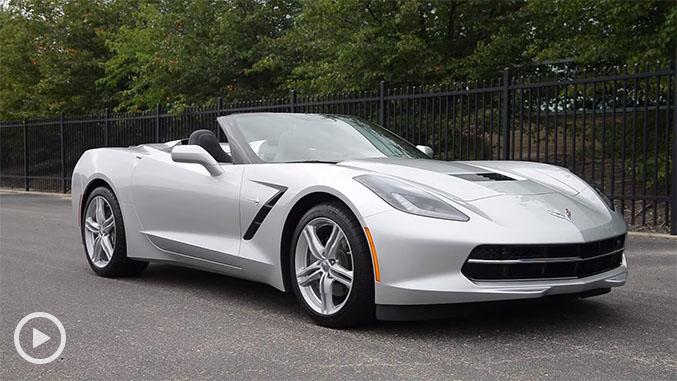 This week we've got the keys to a ragtop version of the seventh generation Corvette, here equipped with GM's 8-speed automatic gearbox.
The convertible gives up so little in terms of handling and rigidity compared to its hardtop counterpart that GM didn't need to add any additional structural bracing to the roadster, which has in turn helped to keep weight in check. The end result is a mere 64 pounds of additional heft for the open top car.
With the optional performance exhaust, the C7's 6.2-liter V8 belts out a hefty 460 horsepower and 465 pound-feet of torque. Automatically rev-matched downshifts can be toggled via steering wheel paddles. Let's take a closer look and then head out on the road:
Have you subscribed to the
Winding Road Magazine YouTube channel
yet? We post new videos like these every week, so give us a click if you want to make sure you don't miss any of the latest clips.