WR TV: 2015 Ferrari California T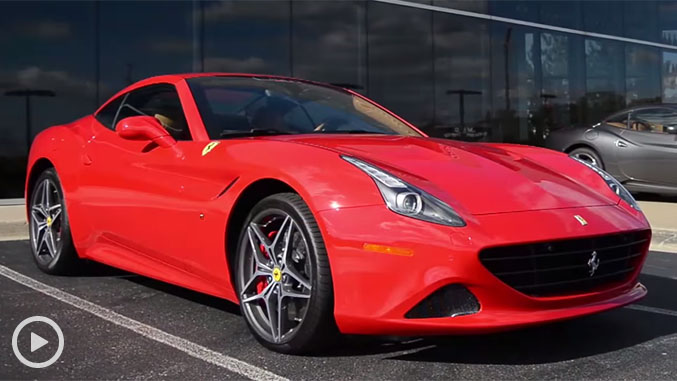 For 2015, Ferrari's best-selling vehicle becomes the first turbocharged road car from Maranello in 25 years. Perhaps seen as a concession to tightening emissions and fuel economy standards, any notion of the California's reduced displacement and newfound forced induction as a drawback goes right out the window when you see and hear what it's now capable of.
According to Vittorio Dini, Ferrari's head of powertrain development, supercharging was also considered, but turbocharging ultimately got the nod. The drivetrain now consists of a front-mid-mounted 3.9-liter turbocharged V8 outputting 553 horsepower and 557 pound-feet of torque – increases of 70hp and 50 percent more torque than the naturally aspirated California that the T replaces. That new boosted motor is paired with a seven-speed dual-clutch automatic transmission, and the result of this new powertrain combination is that the 3800-pound California T now gets to 60 mph from a standstill is just 3.5 seconds.
Subtle styling tweaks give the California T a fresh look and the grand tourer still offers a retractable hard top that opens or closes in 14 seconds and retains its 47 percent front / 53 percent rear-biased weight balance.
On sale now, despite the big jump in performance, the California T actually cuts $4000 from the asking price of the outgoing California and now lands at $198,000. But enough with the numbers, let's take a closer look and then head out on the road in Ferrari's new turbocharged supercar:
Have you subscribed to the
Winding Road Magazine YouTube channel
yet? We post new videos like these every week, so give us a click if you want to make sure you don't miss any of the latest clips.