WR TV: 2015 Chevrolet Corvette Z06 Walkaround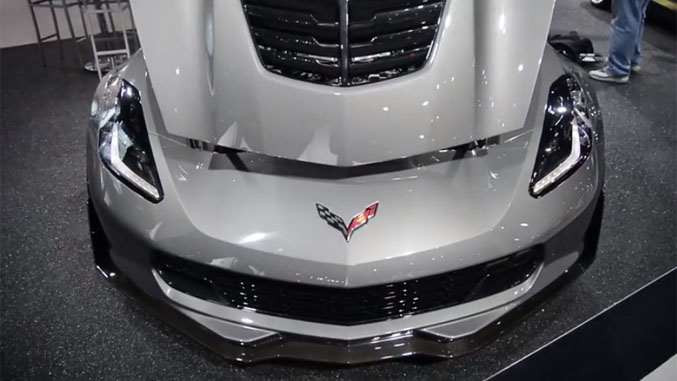 Multimedia Editor Chris Amos gives us a chance to ogle some of the finer details of the newly announced 2015 Chevorlet Corvette Z06, shown here at the 2014 Detroit Auto Show.
As part of the Z07 option package, the newest track-focused Corvette boasts a stunning carbon fiber aero kit which only hints at the performance potential held within. The heart of the new C7 Corvette Z06 is a supercharged, direct injected 6.2-liter LT4 V8, which is said to generate "at least" 625 horsepower and 635 lb-ft of torque. That twist can be sent to the rear wheels by way of either a seven-speed manual gearbox with a new dual-mass flywheel and dual-disc clutch, or GM's own all-new eight-speed automatic transmission.
On the inside, the new Z06 shares much of the driver-focused cockpit layout of the base Stingray, but new additions like the flat-bottomed steering wheel give the Z06 an even more purposeful look than the already very capable base C7.
Have you subscribed to the
Winding Road YouTube channel
yet? We post new videos like these every week, so give a us click if you want to make sure you don't miss any of the action, and don't forget to check out the 2015 Chevorlet Corvette Z06 overview page for more details on this beast of a sports car.