WR TV: 2015 Aston Martin Vanquish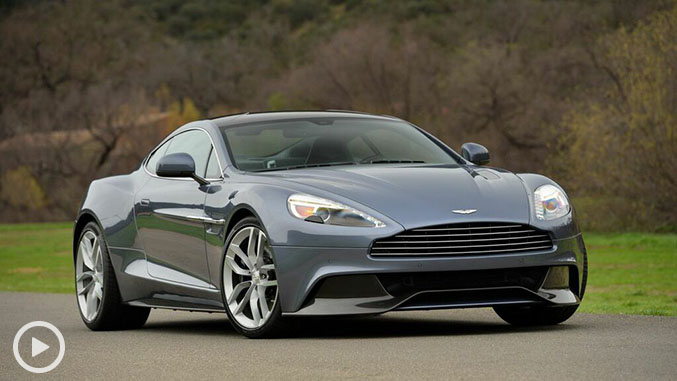 This week we're at the helm of Aston's posh V12-powered grand touring coupe. For 2015 the Vanquish introduces the new Touchtronic III eight-speed automatic gearbox into the mix, a transmission that's been honed meticulously with technical partner ZF for use in the
Rapide S
and Vanquish. This, along with changes to the final drive gear ratio, result in a Vanquish that's both faster
and
more fuel efficient than last year's model.
The heart of the Vanquish is Aston's 6.0-liter naturally aspirated V12 which now makes 568 horsepower and 465 pound-feet of torque, up a handful of ponies this year due to exhaust tuning and the inclusion of a new Bosch engine management system. As a result of these updates, performance been given a substantial bump. The sprint to 60 mph from a standstill now takes just 3.6 seconds – a half-second better than the
2014 Vanquish
– and the coupe's top speed now reaches over 200 miles per hour.
The Vanquish also gets new dampers that are 15% stiffer at the front and 35% stiffer at the rear, along with new rear suspension bushings that are now 20% stiffer than before for improved handling dynamics.
Visually, the Vanquish gets subtle tweaks, with new forged alloys, paint hues and interior trim colors now available. Let's take it for a spin:
Have you subscribed to the
Winding Road Magazine YouTube channel
yet? We post new videos like these every week, so give us a click if you want to make sure you don't miss any of the latest clips.