WR TV: 2014 Roush Stage 3 Ford Mustang GT POV Test Drive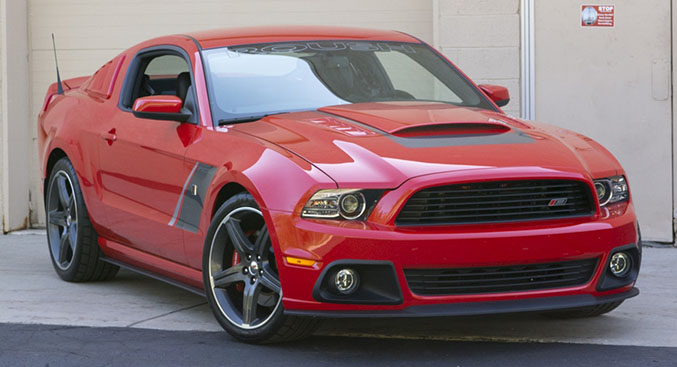 While a new factory-stock Ford Mustang GT is a capable performer in its own right, once the guys at Roush get their hands on it, this pony is transformed into a whole new animal. While the Roush Stage 3 package sports a host of suspension, brake, interior and appearance upgrades, the star of this particular show is clearly Roush's exhaust upgrades and the supercharger bolted atop the GT's 5.0-liter V8. Output now stands at 575 horsepower and 505 lb-ft of torque, and when mated to a six speed manual transmission like this particular example is, tires everywhere tremble in fear.
Pocketbooks don't fair much better though – with an as-tested price of $67,830, the Roush is more than double the price of a base Mustang GT, and commands $10,000 more than the 662 horsepower Mustang Shelby GT500. Is it worth the price premium? See for yourself in our POV test drive. (This is one you really ought to break out the headphones for.)
Have you subscribed to the Winding Road YouTube channel yet? We post new videos like these every week, so give a us click if you want to make sure you don't miss any of the latest videos.