WR TV: 2014 Jaguar XF V6 Supercharged AWD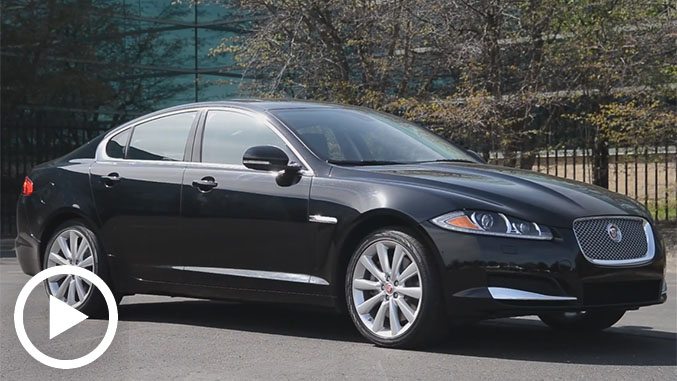 This week we're taking a look at Jaguar's mid-sized all wheel drive sports sedan. The XF has stiff competition in the segment from the likes of the BMW 5-Series, the Audi A6, and Mercedes Benz E-Class, but this cat's claws might just be sharp enough to steal some sales from the established leaders.
Sporting a supercharged 3.0-liter V6 generating 340 horsepower and 332 pound-feet of torque and an 8-speed automatic with paddling shifting, the XF is capable of a 0-60mph sprint in five and half seconds while maintaining a fuel economy numbers of nearly 30mpg on the highway.
The XF's bad weather-ready all wheel drive system adds a dose of capability and confidence that should sweeten the deal for drivers who have contend with such conditions, and while this Jag's design might be getting a bit long in the tooth by now – especially when compared to Jaguar's newest offerings like the F-Type and XJ – it still remains distinctive among its rivals from Germany.
Let's get a closer look inside and out, then see what the XF is like out on the road from behind the wheel:
Have you subscribed to the
Winding Road YouTube channel
yet? We post new videos like these every week, so give a us click if you want to make sure you don't miss any of the latest clips.