WR TV: 2014 BMW 435i xDrive Coupe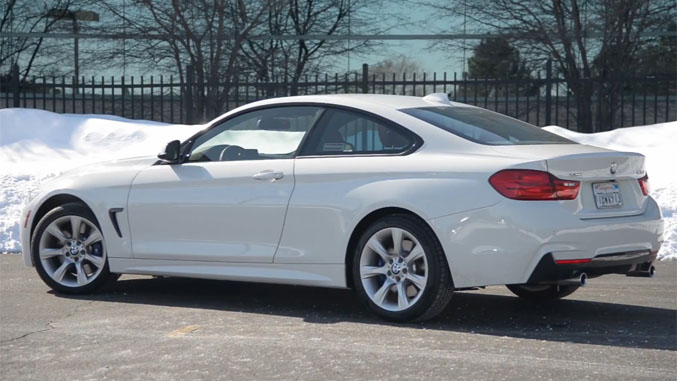 This week Multimedia Editor Chris Amos traverses the snowy Michigan roads in a 2014 BMW 435i xDrive Coupe. Equipped with BMW's venerable 3.0-liter inline six cylinder turbocharged engine, a six speed manual gearbox, BMW's xDrive all wheel drive system, and a smattering of M Sport goodies, this 4-Series certainly looks up to the task.
Before venturing out we also take a moment to pour over the details of this Bavarian two-door in our comprehensive Walkaround video:
And then we take to the streets to find out how the 435i works in motion:
Have you subscribed to the
Winding Road YouTube channel
yet? We post new videos like these every week, so give a us click if you want to make sure you don't miss any of the latest videos.