WR TV: 2014 Audi S4 Quattro Manual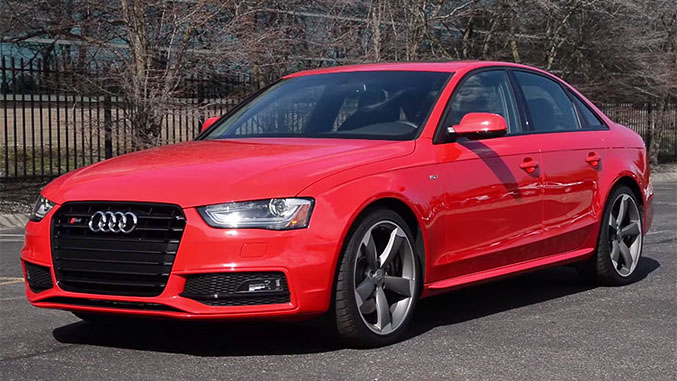 This week multimedia editor Chris Amos rows his own in a manual gearbox-equipped Audi S4 Quattro. This Misano Red example comes equipped with the Black Optic package, which includes 19-inch wheels, summer tires and high-gloss black appearance tweaks.
The S4's 3.0-liter supercharged V6 churns out 333 horsepower and 325 pound-feet of torque and is matched to a close-ratio six-speed transmission with a dual mass flywheel, which then routes the grunt to a Quattro sports differential, making for quite an entertaining drive, as you'll see below.
But before setting out, Chris also gives us a chance to get up close with the finer details of the S4 in the walk-around video:
Then we head out for a test drive: