WR TV: 1985 BMW 535i – POV Test Drive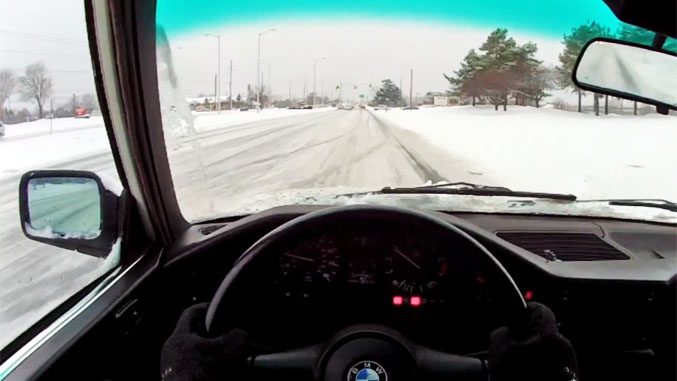 Our courageous Multimedia Editor Chris Amos gets behind the wheel of a 1985 BMW 535i equipped with a 5-speed, a limited-slip differential and a set of snow tires and attempts to gingerly navigate the slippery snow-covered roads of Michigan. Spolier alert: the snow tires are no match for Chris's lead foot. When was the last time you threw in some opposite lock at 3mph?
Have you subscribed to the Winding Road YouTube channel yet? We post new videos like these every week, so give a us click if you want to make sure you don't miss any of the latest videos.