Winding Road Video: 1985 Audi Ur-Quattro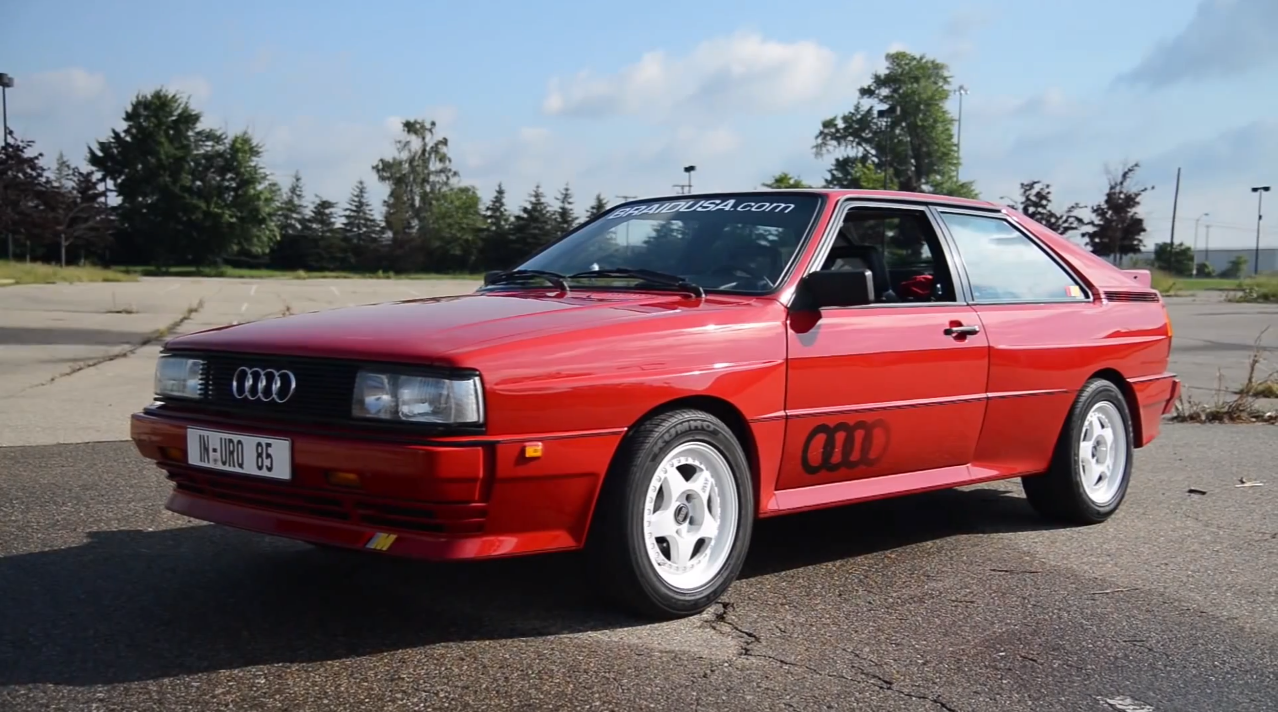 The Quattro that started it all is a beauty to behold, and thanks to the Paul Eddleston at
Braid Wheels USA
(remember that superb
Subaru "Rally Wagon"
we featured a while back?) Multimedia Editor Chris Amos got to experience one firsthand. And, of course, he brought along the video equipment to take us all along for the ride.
People often rag on five-cylinder engines for being clunky and unbalanced, but we can't help but fall in love with the sound of this 2.1-liter I-5. This one produces 200 horsepower and 210 pound-feet of torque, and is mated to a five-speed manual transmission. This car is also riding on a set of Braid Wheels, which we have to admit match the car nicely.
In this first video, we get a close-up look at the details of the all-wheel-drive Audi.
Then Chris Amos gets behind the wheel for this point-of-view test drive. If you can't personally get a chance to drive the Ur-Quattro, watching this video is the next best thing (especially when you remember to wear your headphones).