Winding Road Video: 1957 Porsche Speedster Replica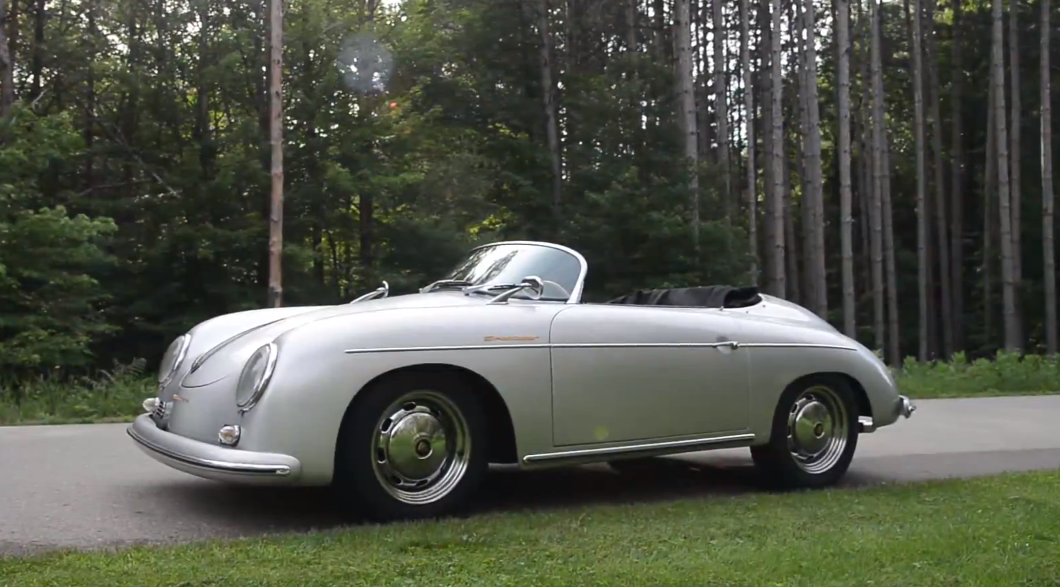 Ah, the good old days.
Recently, we brought you videos of a super cool replica of a classic car with the
Factory Five Racing Shelby Cobra
, and it set our hearts afire. Now, we bring you—courtesy of Multimedia Editor Chris Amos and the car's owner, Jim—another beautiful replica, this one of a 1957 Porsche Speedster.
First, we get some footage of the car inside and out. We hear the motor at idle, get a few revs in there, and get to see the car take off and do a couple passes. The details on this car are gorgeous, from the badging to the leather upholstery to the steering wheel and instruments. Have a look:
Next, we get the onboard footage of the Speedster replica in action. The view from behind the wheel is enviable, to be sure. The look of the dash and wooden wheel, with the curved glass above it offering a view of the mirrors mounted up front. What a way to watch the world go by with the sound of wind and a revving engine for a soundtrack! Enjoy the point-of-view driving video below. When you're done, feel free to check out our other awesome automotive videos on
our YouTube channel
.