Winding Road Racing Porsche Race Car Builds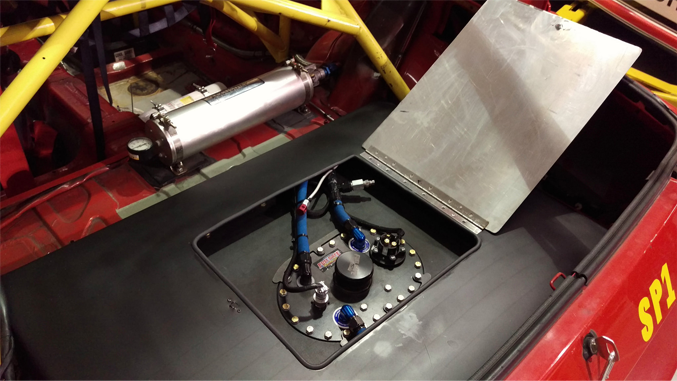 Porsche 944: Fuel Cell Installation
Many vintage racing organizations require fuel cells. This 944 was already experiencing fuel tank leaks, so a fuel cell was a necessary upgrade. The trunk floor and stock tank were removed, structure for new cell was fabricated & plumbing attached to stock fuel lines. A bulkhead complete with hinged trap door and 1/4 turn fastener were added for easy access to new filler neck.
Porsche 928
A 6+2 Touring style cage was installed in this Porsche 928. NASCAR style door bars were requested on the driver and passenger sides. This car would often have a passenger on board so equal safety levels were required. A fuel cell was installed as original fuel tank was compromised. MOMO seats and a Safecraft window net were also installed.
Porsche GT3 Cup
Pre-race inspection and set-up.
Removed Moton coilovers for service: