Winding Road Modern Classic: 2002 Honda S2000 — POV Test Drive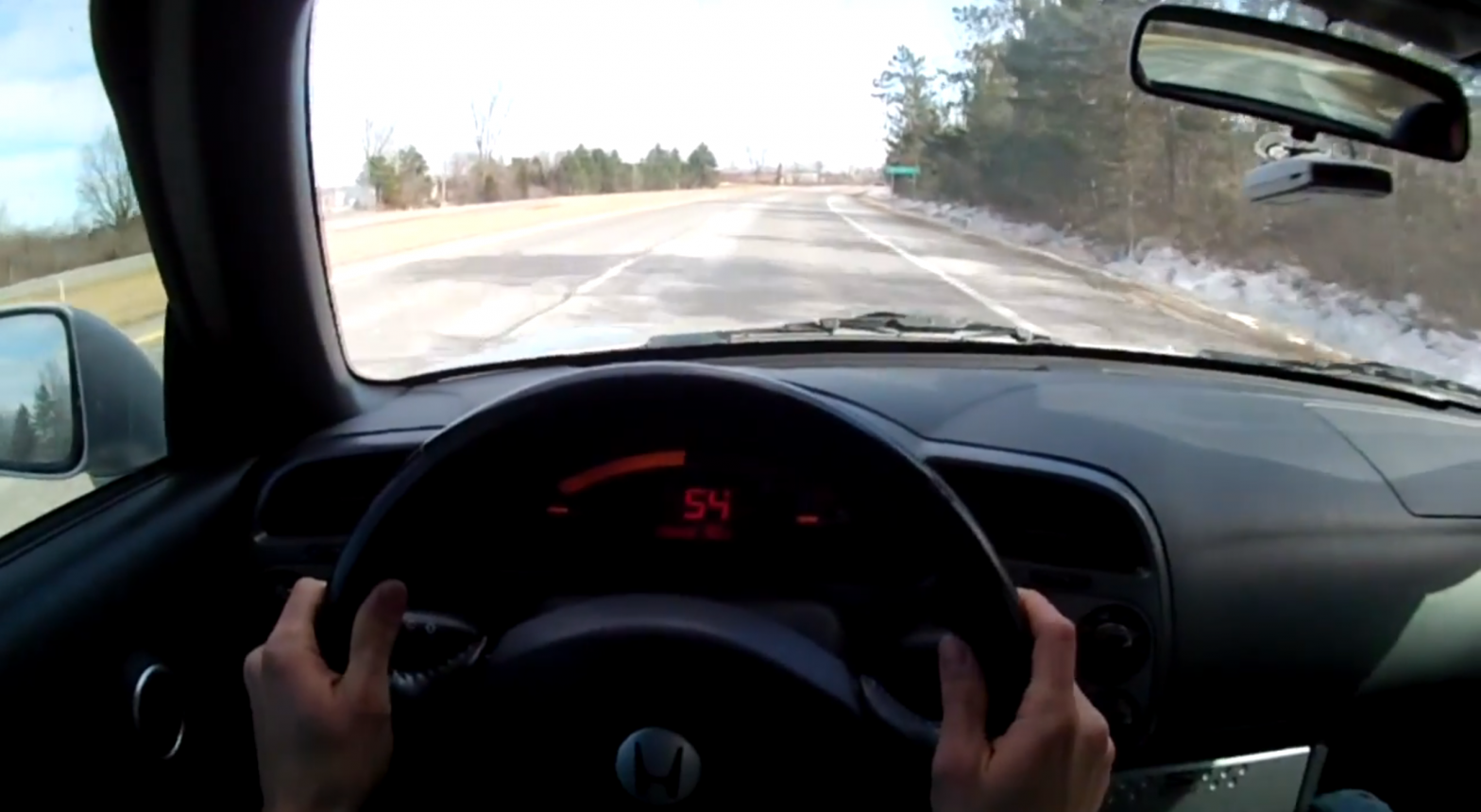 Sit back, and enjoy our latest Modern Classic POV video.
This time, Multimedia Editor Amos has snuck behind the wheel of a tweaked Honda S2000. Honda's hardcore roadster was a beloved vehicle among enthusiasts, both for its classic good looks and the way its VTEC four-cylinder required its driver to choke every last rev out of it. It is a driving instrument of the finest form, and it still saddens us that Honda stopped making it (with no real, good reason, we might add). With an AEM intake and a three-inch, side-exit (!) JIC Magic exhaust, this little S2K sounds fantastic on the frosty Michigan roads.
That's right, we said frosty. This video was kind of lost to the ages in the hustle and bustle of the winter months. So while it may be getting warm where you are, jump back to February for this video of the Honda S2000.
2002 Honda S2000
Engine: Inline-4, 2.0 liters, 16v
Output: 250 hp/160 lb-ft (est)
0-60 MPH: 5.3 sec (est)
Weight: 2809 lb
Fuel Economy, City/Hwy: 20/26 mpg