Video: Saleen S1 Cup Cars Are Seriously Fast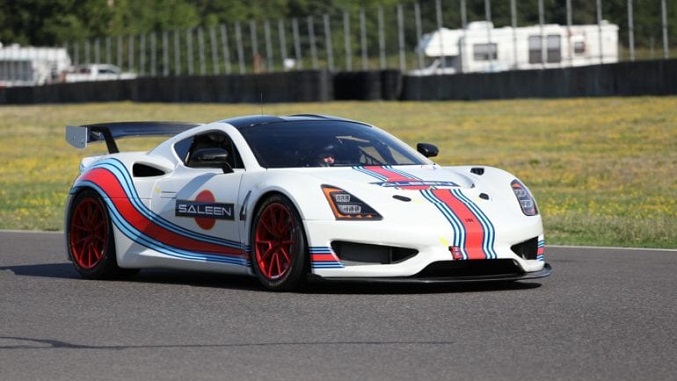 The Saleen Cup debuted this past Sunday at PIR during the weekend's SRO events. While numbers weren't massive, it was still great to see this much-anticipated cup series come to fruition and prove that it's a really potent chassis. It was a sort of beta-race; while the cars have been developed and tested extensively, there are still some bugs to work out.
We gotta say: these cars are beautiful (especially in classic Saleen livery), and the stats are quite impressive (450 horsepower turbo 4-cylinder strapped to a tube-frame chassis and covered in a carbon fiber body). We hope things work out well for the series, and that they get some great numbers at future events.
Drivers Martina Kwan and Hannah Zellers
Check out the video below of an S1 doing a lap around PIR; these things have some serious acceleration and cornering speed (the gauge is MPH, readout is KMPH), and make cool turbo noises to boot: