Video: POV of a 2019 Genesis G70 2.0T Sport (6-Speed Manual)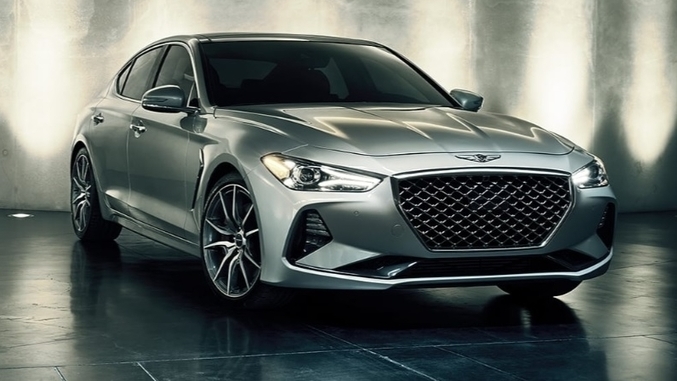 We're big fans of the new G70 Sport by Genesis; it is sporty, it has some major acclaimed amongst its engineering team, and it comes in a 6-speed manual. Did we also mention the interior is gorgeous and quite comfortable? Major props to Genesis for offering a car that really gives it's European rivals a run for their money.
Price as tested: $38,895
Horsepower: 255 hp Torque: 260 lb-ft
MPG: 18 city / 28 highway
Curb weight: 3,580 lbs
Engine: 2.0 L 4-cylinder, 6-speed manual transmission w/limited-slip differential
Wheel size: Front 19×8; rear 19×8.5″
Dimensions:
Wheelbase: 111.6 in
Length: 184.4 in
Width: 72.8 in
Height: 55.1 in
Wear headphones! The audio in this video was recorded with in-ear binaural microphones. With headphones or earbuds on, you'll feel like you're actually sitting in the driver's seat.