Video: Chris Harris Drives Alfa Romeo 4C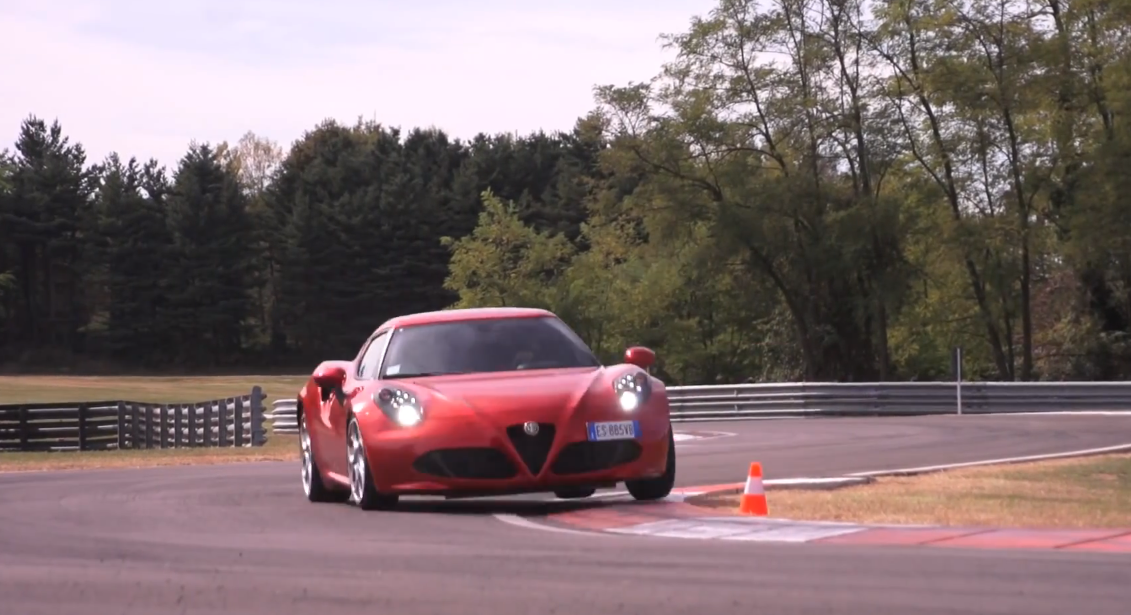 Recently,
Drive
sent Chris Harris to Italy to review the new
Alfa Romeo 4C
, and subsequently published this video chronicling the test. We get a good idea of what it's like to drive the car, plus all the sights and sounds of the gorgeous new Alfa being flogged on the road and at the track.
Harris offers several insights into the 4C:
With a focus on lightness, the 4C has an excellent power-to-weight ratio—even better than a Porsche Cayman S.
Effortless speed comes from loads of torque, but it takes some getting used to to be able to master.
Harris did find some comfort issues, though, as the thinly padded seats weren't great to spend time in, and the steering wheel felt clunky in hand.
On track, it felt very neutral and precise, with occasionally slight but surmountable understeer. Brakes are "absolutely stellar."
The light, mid-engined car feels just right, due to its "perfect layout."
Toward the end of the video, Chris Harris puts the 4C in Race mode, and shows off the cars alter personality with some enormous powerslides on the circuit. Enough jibber-jabber. Check it out for yourself, below. Head over to our
Master Landing Page
for more information.