Update: Porsche 911 GT3 – Evo Video Review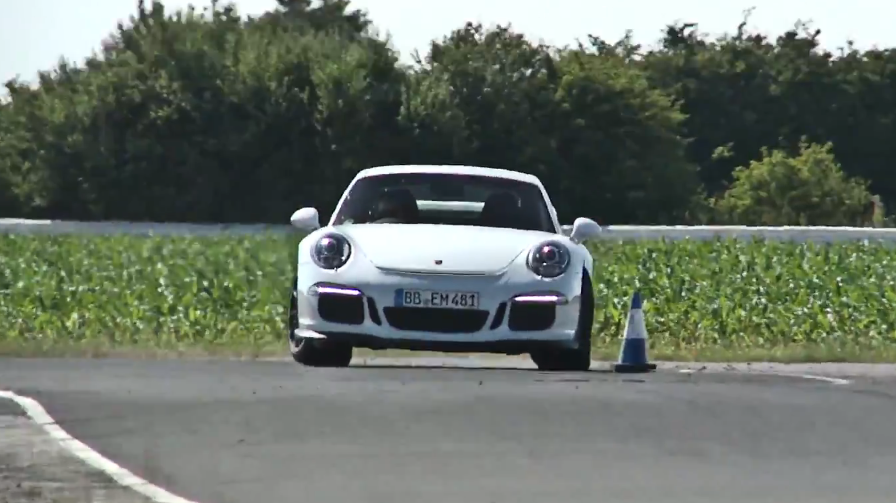 Curious about how the new 991
Porsche 911 GT3
drives? Now you can hear about one driver's (Jethro Bovingdon's) impressions—as well as see and hear the car in action in the Austrian Alps—in this video review from
Evo
.
The video, beyond just showcasing the 911 GT3's driving character, pits it against a couple other heavy hitters, the
McLaren 12C
and
Nissan GT-R
.
A few impressions from the review:
"The way this thing revs, the noise and the power at the top end are just unbelievably addictive."
"This PDK box is just transformed from other Porsches. It's just quicker, punchier. It just works so much better." Jethro doesn't miss the manual transmission as much as one would think.
The balance of the GT3 is great, as is the cornering grip, making the handling very precise. Despite this, the electric steering feel in the new GT3 is not as good as in the 997.
While slower in the straights than the McLaren, the GT3 was slightly faster around the track in this comparison, thanks to is good braking, fast transitions, and grip.
Bovingdon's opinion is that the Porsche feels more special than the Nissan GT-R.