Update: 2013 Chrysler 300 SRT8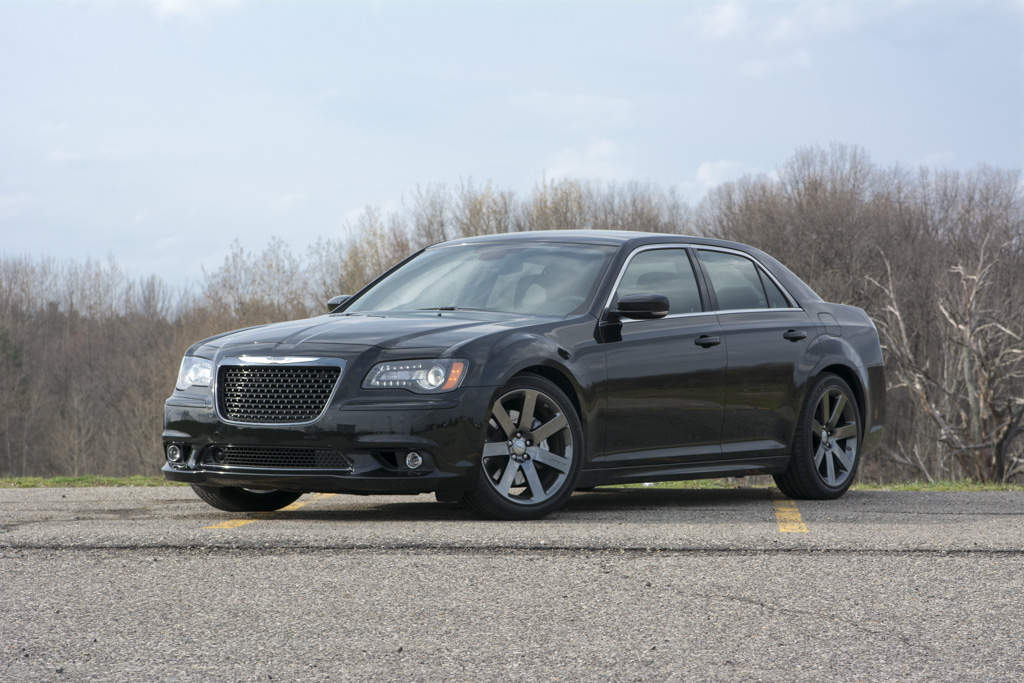 —Lake Orion, Michigan
We're sorry if you clicked in here expecting a detailed report on how the
Chrysler 300 SRT8
handles, brakes, rides, or looks. We'll give you this: good, great, poor, excellent. Instead, we're going to talk about this car's sensational engine.
Where the
latest and greatest small-block Chevy V-8
is a direct-injected, all-aluminum wonder, this Hemi is delightfully vintage, with a cast-iron block and multi-port fuel injection. It's not some fancy dual-overhead-cam contraption either. It's a classic, American V-8, and its character demonstrates that fact.
The sound is rich, full-bodied, and is a real treat to the ears. It's the kind of thing you hear once, and then want to hear again, and again, and again. Each time we came to a stop during our week with Chrysler's top-spec 300, we roared away from traffic lights and stop signs just so we could hear that deep, wonderful growl. We liked it so much we had Multimedia Editor Chris Amos take a video of it. Put your headphones on, you'll want them for this.
There's more to the 300 SRT8 than the sound being belched out of its twin, four-inch exhaust tips. Power delivery is as predictable as the day is long, with a solid, linear feed of power. Switch of the traction control, and murdering the rear tires is a simple matter of standing on the gas pedal. In fact, as sticky as the Goodyear Eagle F1 Supercar rubber is, the Hemi's 470 pound-feet was usually more than a match for them. The sole exception was during a spot of midday driving on the hottest day of our loan, where we couldn't overcome the combination of the sticky tires and hot tarmac.
As you can tell, we're quite enamored with the Hemi V-8 and the 300 SRT8 as a whole. But this is more than a two-trick pony. The 300, as potent as it was when being pushed, is a very tolerable engine to live with. Chrysler's Multi-Displacement System, which can switch the engine between four- and eight-cylinder modes, operates invisibly, and even allows the SRT to return reasonable fuel economy. We netted just below 15 miles per gallon during our week of driving. Considering how much fun we were having, the fact that we finished one mpg above the city rating was impressive.
Chrysler's old-school approach to its modern-day muscle sedan is a welcomed departure from the high-tech, high-performance engines on offer today. We'll be driving a Challenger SRT8 next month, so it won't be long until our next meeting with this alluring engine. We can't wait.
2013 Chrysler 300 SRT8
Engine: V-8, 6.4 liters, 16v
Output: 470 hp/470 lb-ft
0-60 MPH: 4.5 sec (est)
Top Speed: 175 mph
Fuel Economy, City/Hwy: 14/23 mpg
Base Price: $47,820
Price As Tested: $58,745