Third Look: BMW X6M As High-Speed, Highway Missile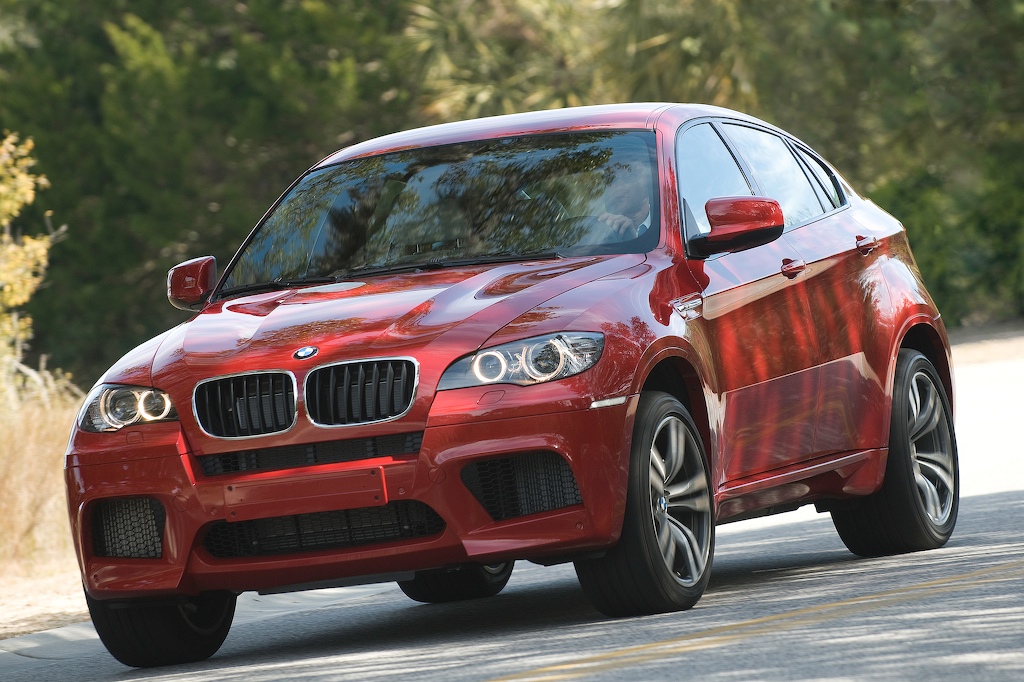 When Tom Martin reviewed the BMW X6M for the first time last summer, he came away somewhat less than impressed with the vehicle in terms of at-the-limit ability, despite its demonstrated competence everywhere else. Our recent week in the crossover was spent exclusively on public roads and highways, meaning we had a better chance to test the top-end X6's ability in the real world, instead of at the track. The results were mixed.
Unquestionably, the M-powered X6 has got massive cojones. The 555-horsepower, 500 pound-feet of torque V-8 is happy to catapult driver and passengers to unreasonable speeds in no time at all, offering the kind of guts-churning acceleration that one rarely finds in 5000+ pound crossovers.
Better still is the way the X6M is able to dispatch highway miles with silky pace. BMW offers a speed-warning feature in the car, whereby a driver may set an alarm that goes off when a set speed has been reached. We've found similar warning bells in other cars, but never have they seemed as needed as in this application. Without the initial, motherly "ding" to warn us at triple digit speeds, and the attendant warning symbol on the cool heads-up display, we would have had no trouble cruising down the freeway at license-revoking speed. This combination of a supple ride and near-endless power will render inattentive drivers "speed drunk" in short order. Cops, at least in our neck of the woods, tend to not care for that excuse (especially coming from the guy driving the $90,000 BMW).
The catch is this: you don't need to opt all the way up to the M version of the X6 to have a great, mile-crunching premium CUV. The X6 xDrive50i, with a relatively puny 400-horsepower V-8, will do just fine as an autobahn assassin, should that be what you're looking for. Sure, you'll lose a little in the way of that "scary" kind of speed, and a lot of true dynamic ability, but the tradeoff is a healthy twenty-grand in your bank account. Let's be honest—you weren't really going to be the only guy in a Sports Activity Vehicle at the next track day, were you?
We like the X6, we really do. It's a well-mannered and stylish means of transportation for a niche group of customers looking for a combination of ability, fashion, and luxury. The X6M makes a bit less sense to us in this brief, but for those looking for the aforementioned qualities and the ability to crush half-continents in a day, we think it might be perfect.