These Tires Made our BRZ Faster & More Fun to Drive – Torturing Tires at Tire Rack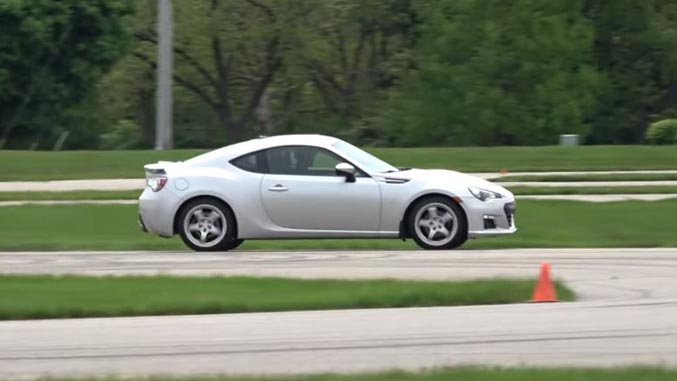 Drifting and wet skid pad starting at 6:00! Hope you enjoyed this because we had a blast filming it.
The 2014 Winding Road Project BRZ modifications:
Dunlop Direzza ZIII 215/45R17 from Tire Rack: https://bit.ly/2WdzwAZ
Corsa 2.5" Cat-Back Exhaust PN 14864 https://bit.ly/2V7sEVi
(Use code: TEDWARD for 5% off a Corsa exhaust)
FT86 Speedfactory Catted UEL Header
17×7.5 SSR GT2 Wheels
2017+ Subaru BRZ Front & Rear Spring/Shock assembly
2017+ Toyota 86 Rear Stabilizer Bar: # SU003-06461
2017+ Toyota 86 Rear Stabilizer Bar Bushings: # SU003-06462
2017+ Subaru BRZ Limited Rear Differential 4.3 Ratio #4111018030
OpenFlash Tablet FT86 SF Header Tune (Stg 2 91 v3.0)
Porterfield R4s Brake Pads
DBA 4000 Front Rotors
StopTech STR-600 Brake Fluid
Whiteline Front Camber Bolts (set to -1º)
Clutch pedal helper spring removed for improved weight/feel
Engine oil: 0w20 Eneos Sustina
Differential fluid: Motul Gear 300
Transmission fluid: Redline MT-90
Purchased new October 2014, 55,000 miles at filming
Wear headphones! The audio in this video was recorded with in-ear binaural microphones. With headphones or earbuds on, you'll feel like you're actually sitting in the driver's seat.
We upload new videos every week that give quick insight into what our weekly test cars look, feel, and sound like when they're being driven joyfully. If you haven't already, subscribe!