The Top Five Modifications For The Ford Mustang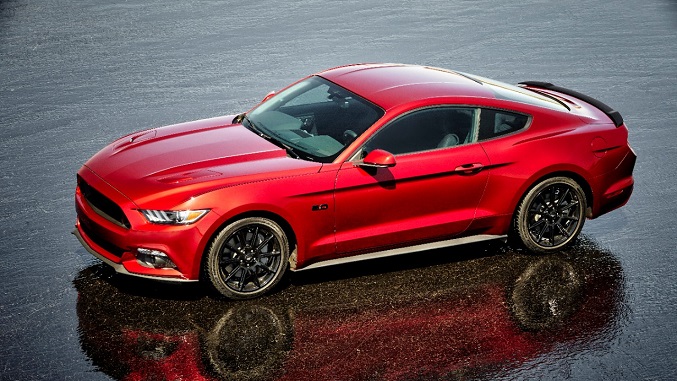 Photo: Media.Ford.com
Mark Daniels is the Outreach Manager at Zeck Ford in Leavenworth, Kansas, and wrote up a piece on the five best mods one can do to their Ford Mustang – one of our favorite RWD cars of all time. -Editor
Let's take a look at the five best mods to enhance one of America's favorite performance vehicles, the Ford Mustang. We won't go into detail about each generation of Ford's iconic muscle/sports car since the mods can be customized to suit every generation. Rather than listing aesthetic-only mods like LED headlights, most wings out there, or even body kits, we'll dive deeper into the performance side of things.
Let's begin the list with the easiest and the cheapest mods, then gradually get into the more advanced and costly (but more power boosting!) stuff:
Note: everything we're about to list here can be achieved as a DIY mod, but there's a chance it will take more time than if you were to let a professional do it. Solid mechanical knowledge is required for the advanced mods, so if you don't know what you're doing, we suggest taking your car to a new car dealership to ensure quality installation.
Cold Air Intakes
We actually recommend a cold air intake install on any car, not just a Mustang. It's by far and away the cheapest mod, as well as one the most effective. You get immediate and great results for little time and effort. Installation usually takes less than half an hour, or even mere minutes if you're really skilled with the proper tools.
Manufacturers fit restrictive air boxes in stock cars to improve fuel economy and keep costs low. Although that's not necessarily a bad thing, it isn't exactly good when you're after more power. Let's be real: you can never have enough power in a Mustang. A cold air intake allows the engine to breathe better, and colder air with more volume means you get a bigger explosion inside the cylinders, resulting in more power. Depending on the model and the engine, you can see as much as 20 horsepower over stock. Realistically though, that figure ranges between 5 and 10 horsepower, which is still a decent amount considering the effort required.
Photo: Caricos.com
Aftermarket Exhaust System Systems
The generation of your Mustang and the engine configuration doesn't matter for this particular mod. It's perhaps the most popular mod any Mustang owner can do on their car. It brings two major benefits, and we'll start with what everyone wants to know: the increase in power. Much like the stock air intake, manufacturers restrict the stock exhaust system to limit noise and reduce emissions. You can mod the engine as much as you want, but unless you have an unrestricted exhaust system, you won't see any real gains.
There are several options when choosing an aftermarket exhaust system: axle-back, cat-back, headers or a downpipe. This all depends on the type of engine you have and your budget. The best bang-for-buck is offered by the much loved cat-back system. It eliminates restrictive resonators and provides that sonorous, raspy tone everyone expects from a muscle car. As for manufacturers, try to go for popular companies that have been proven. Pypes, BBK, Magnaflow, Borla, and Flowmaster are just some examples of Mustang aftermarket exhaust manufacturers. Quick tip: check out videos on YouTube for examples of how each one sounds, then whichever sounds best to you will help narrow down the list.
Suspension
You don't have to necessarily track any car before suspension mods are considered. The Mustang is widely regarded as a traditional muscle car, but with some minor suspension setup, it becomes a genuine sports car. We're all familiar with the GT350 and its cornering prowess. The truth of the matter is that any Mustang can be set up for cornering, all it takes is a little know-how and a good assortment of parts.
If you want to lower the car to give it a meaner look as well as slightly better handling due to the lower center of gravity, lowering springs are your safest bet. We don't recommend them, however, because they're not adjustable, only lower the car, and don't always match well with factory shocks. If you want to really improve the car's dynamic capabilities, include a an entire set of shocks from a trustworthy manufacturer. Roush and KONI are two top manufacturers we wholeheartedly recommend.
Beyond this, turn your attention to adjustable toe links, K-Member braces and even IRS subframe bushing supports.
Photo: Roush.com
Forced Induction, Particularly A Supercharger
It's not going to be cheap, but it's possibly the best performance mod you can do if you want to achieve big power gains. Turbocharging is another option, but it's a bit more expensive and incredibly complicated. You have to find room for the turbochargers, buy or make a different downpipe, and tap into the oil sump to provide oil for the turbocharger. That's before even tuning comes into question. A supercharger is much simpler because it simply bolts on top of the stock engine. It runs off the engine itself via a belt, so there's way less tweaking or tuning.
We recommend purchasing a supercharger for V8 engines only, as supercharging a V6 is simply not worth it. You'll get to V8 levels of power, but for that power, you could have gone with a V8 in the first place! With V8s, the sky's the limit. Typical gains range from 150 to 200 horsepower, depending on the supercharger type and the pulley setup. Again, Roush is going to be the safest bet here.
Big Brake Setup
This isn't needed if you daily the car, but it is a necessity if you track the car or canyon carve a bit. If you're at the point where you're looking at a big brake setup, chances are your car is far from stock. With the added horsepower and speed, you need to be able to come to a stop quickly and safely. The stock brakes will simply not be able to provide that anymore. They don't have enough bite and fade far too fast. This is where a big brake kit comes into play.
They can get expensive just like the supercharger, but they are absolutely worth it. The increased stopping power thanks to bigger rotors and better calipers is immediately noticeable. As anyone who's ever raced will tell you, most of the time on a track is made up of braking zones, not under acceleration. Plus, since big brake kits tend to be more fade-resistant, you'll be able to stay out on the track for longer. It's a win-win situation.