The Best Road Racing Glove: Sparco Tide RG-9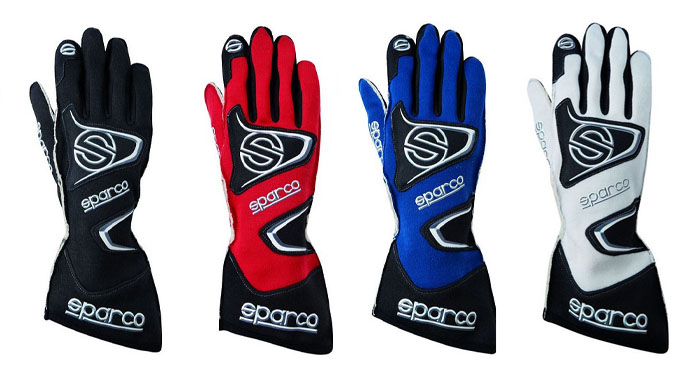 The best racing glove is the one that fits you. But if you're interested in Winding Road Racing's pick for the best auto road racing glove since 2017, check out the Sparco Tide RG-9.
In this video, our Head of Retail, Shawn Stout, goes over why we like Sparco's flagship glove:
To summarize the benefits of the Tide RG-9:
1. Sparco's patented 3D HTX palm. This Sparco-exclusive material, made of tiny volcano-like shapes, helps increase grip to the steering wheel, absorb vibrations from the racecar, and increases glove durability. In our and other racers' experience they hold up quite well, and the grip is absolutely wild. A must-have especially for endurance racers!
2. External seams. The external seams help reduce irritation to drivers' palms, as well as improve overall fit. No annoying seams getting under the fingernails!
3. Padded knuckles. This feature provides extra comfort and protection, especially when hands are bent on the wheel.
4. FIA-Certified. You can wear these gloves in just about any series globally.
The Sparco Tide RG-9 road racing glove is available in four colors (red, black, white and blue) and in sizes up to 12 (see our product page for a size chart). We have a large selection in all the Winding Road Racing stores and of course, available online at WindingRoadRacing.com.