The Best Quick Release Hubs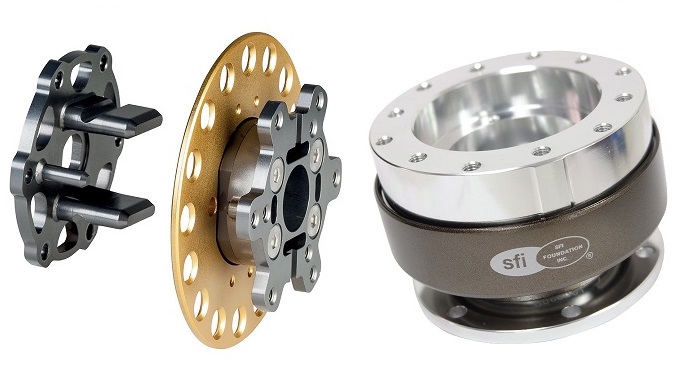 Updated for 2020; WRR is dedicated to keeping racers updated on the latest and greatest racing technology at all price-points. -Editor
Choosing a good quick release hub is important not only because it needs to function as precise as a fixed steering wheel while driving, but also because it needs to provide the ability to get you out of the car quickly and easily in an emergency situation. Here are our picks for the best quick-release hubs available, and what sets them apart from the rest.
WRR Favorite
1. Miatacage Quick Disconnect – This Miatacage unit is a machined work of art that is light weight, extremely precise, and only indexes 1 way. There are no splines so there are not teeth that need to be lined up like other products on the market. The quick disconnect has 6 bolt holes on each end of it, and it's bolt pattern will fit any Momo/Sparco/OMP steering wheel.
Inexpensive and Easy to Use
2. NRG Gen 3.0 Quick Release – The NRG Gen 3.0 Quick Release is considered the easiest-to-use quick release on the market. No matter what orientation is used to put the wheel on, it will rotate to center and lock into place exactly where you want it. The Gen 3.0 benefits from two larger levers, making it easier release by providing added leverage and grip onto the pull ring. Perfect for race applications where the use of gloves are required.
3. Gen2.0 NRG Quick Release Steering Wheel Kit – This is a good budget racer option. Not equipped for conventional horn buttons, the SRK-200 generation 2.0 Quick Release is SFI SPEC 42.1 certified. Made only of aircraft grade aluminum without any plastic harness inserts. With one gloved-hand, it allows the release of the quick release and steering wheel from the steering shaft with one motion. The self-index feature adds accuracy and functionality.