The Best Alternative To Spec Miata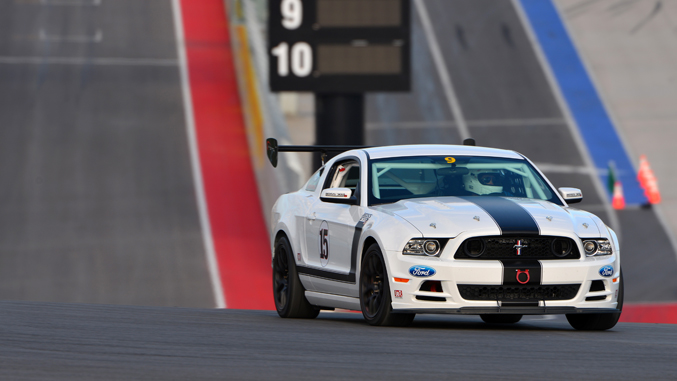 Along with many top amateur and pro road racers, we are huge fans of Spec Miata. So much so, in fact, that we've published articles like Ten Reasons Spec Miata Is The Best Racing Car. Presumably you're reading this article because you're tired of all the Spec Miata love, but before we leave the topic, we feel obligated to suggest that, if you are new to road racing, you consider the joys of SM:
The good news is that there are alternatives to Spec Miata, so if you're not feeling it, you have options. We'll get to our favorites in a bit, but first we think you need to ask yourself why Spec Miata is not your thing. In our experience this generally comes down to:
– I just don't love the whole Miata image — chick car, mid-life crisis toy, small, low-power, commonplace
– My main track experience is running HPDE events and in that scenario big power — which Miatas don't have — is critical to excitement
– I have a strong affinity for some other brand, like BMW, Ford, Porsche or Chevy
– I want a car I can engineer to be faster than other cars
There might be other reasons, but we offer those so you can think more clearly about what you're looking for. As for options, here is the list most experts will suggest you consider (we don't cover open wheel, which could be a valid option, but isn't as clearly an alternative to SM) :
Spec Racer Ford. These are generally available used or new for not much more than the cost of a used or new Spec Miata. Gen III SRFs are faster than SMs and have a completely different look. In many parts of the country, car count is high and the spec element plus a drafting-oriented car keep racing tight. There is good trackside support available. Primarily an SCCA and SVRA car.
Spec Boxster. Building a car will cost probably 20% more than building an SM (new SPB build should be about $45,000). Fewer used cars are available, so used prices will also be higher, generally. Run costs are also likely to be a bit higher. But, Spec Boxster are noticeably faster than Spec Miatas, and if you love Porsches, this or Spec 944 is the cost-effective way to go racing. PCA is the prime sanctioning body, but Spec Boxster can also run in NASA and SCCA.
American Iron/T2. For perhaps $10k more than a Spec Miata, you can buy or build an American Iron car. Typically, these are Mustangs, but GM and Chrysler platforms are seen from time to time. The advantage of these classes is that power:weight is about twice what it is for Spec Miata, and lap times are lower. Specifications are somewhat different for NASA and SCCA, so it is harder to run the same car competitively with both sanctioning bodies (whereas SM is essentially the same for both NASA and SCCA).
B-Spec. Not to get on a soapbox, but Miata drivers don't know how great they've got it. They're working with somewhere north of 120 wheel horsepower, rear-wheel drive, and are blessed with independent double wishbone suspension at all four corners. Let us tell you something: most B-Spec cars have far less power, McPherson front suspension, and ultra-basic torsion beam suspension in the rear. B-Spec racers have to get quite a bit more creative with husting around a track and do every little thing they can to maintain momentum. Late-braking and trail-braking are crucial, as is using every inch of the track. When B-Spec drivers want to try other platforms and classes, all of these hard-earned skills become quite valuable in Spec Miata, T4, GT3, and so on. When has a pro driver ever said that thoroughly learning momentum doesn't help one's skill?
Spec MX-5. If you are almost okay with SM, but just want something faster and different, Spec MX-5 is an interesting alternative. SMX only runs as an arrive and drive series, and the series owns the cars, so you don't have the capital outlay of buying the car nor the time needed to build a car. Drivers also seem to love the car for some interesting reasons. Also, Spec MX-5 Challenge has significant prize money ($100,000 for the championship), which could help if you think you want to build a driving career.
Of course, there are many other choices, but those above are the more popular choices while retaining some diversity of cars and sanctioning bodies.
To discuss a custom race car build, visit our race car build page on Winding Road Racing.
To shop for used race cars, check out Winding Road Showroom.