Sparco Victory RS-7 Race Suit: Safety and Comfort Combined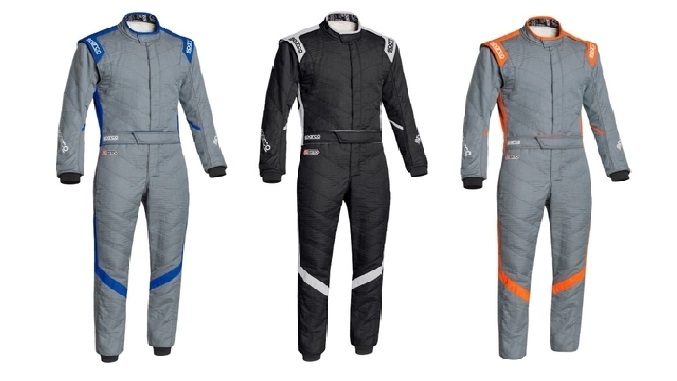 The Sparco Victory RS-7 is one of our best-selling sub-$1,000 suits and for good reason: it's one of the most breathable suits in its price range and gives suits that cost hundreds more a run for their money. It's truly an excellent value. It's the result of 3 years of research and development, with great upgrades over the previous-generation RS-4 like a big rear stretch panel and a refined fit.
We've had customers all over the country purchase this suit. In particular, racers in Southern California and the Greater Southwest have reported that it's been an excellent upgrade over their previous suits.
It's the Rating, Not the Layers
The technical acceptability of a racing suit is not based on its layers, but rather on its fire rating (SFI/FIA). Generally, for club racing, you will need a suit with a SFI 3.2A/5 rating: the Sparco Victory RS-7 achieves this rating. This is the only single-layer suit on the market with this rating. It also meets the FIA 8856-2000 homologation.
The secret to creating a single layer suit with an SFI 3.2A/5 rating is the HOCOTEX® material. This patented material allows for a 10-12% decrease in burn-through rate in the event of a fire. HOCOTEX® also helps make this Sparco suit two times more breathable than a standard suit – a plus when it gets well over 100° in your race car.
The Victory RS-7 is available in boot cuff (size 52 to 66) or standard cuff (size 48 to 66) in 4 colors: Black/Silver, Black/Red, Grey/Blue, and Grey/Orange. Available in four different colors, you can find the Sparco Victory RS-7 racing suit and other Sparco racing suits online at WindingRoadRacing.com or at any of our three retail locations. Feel free to contact us with more details! 657-859-9557, or [email protected].