Quick Drive: 2011 Volvo S60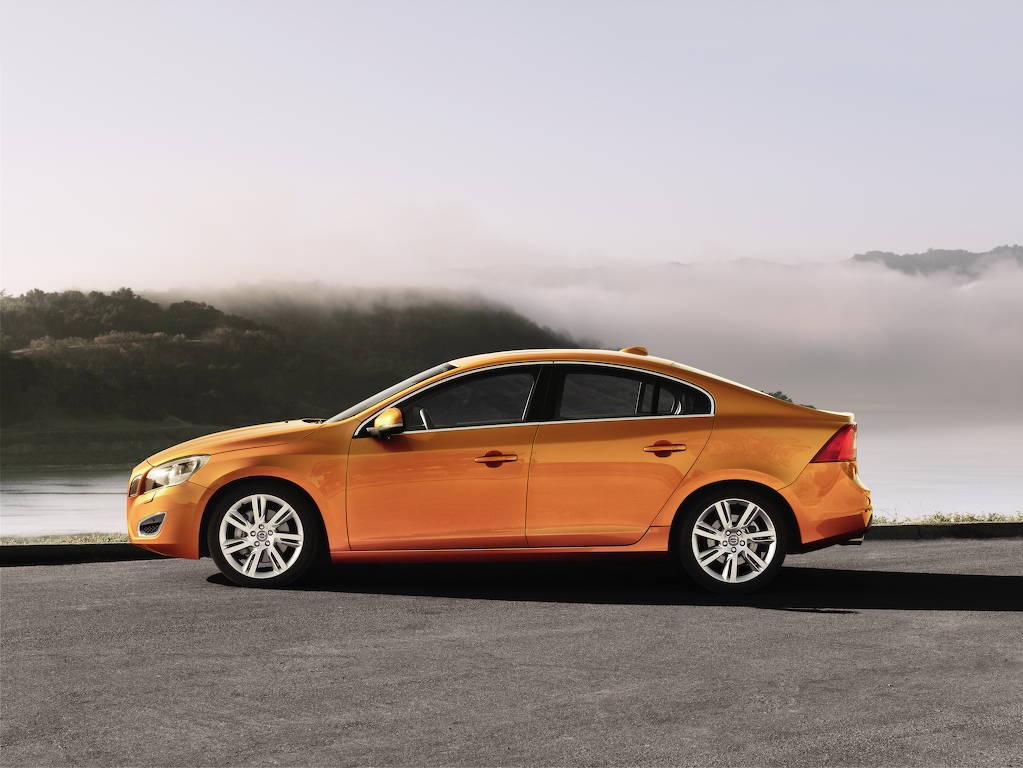 Some brands have a well-identified and executed character that cuts across much of what they do—for better or for worse. Most Toyotas are rather dull and uninvolving, and have rather lame design qualities inside and out. Most Porsches are entertaining to drive, give up some secondary ride comfort in the quest for handling, and draw on the 911 loosely for design inspiration (or distraction).
Volvo has been one of the better brands at managing to a consistent brand template. Perhaps no brand has done a better job of classical positioning—owning a simple idea in the minds of the target market—than Volvo has done with the attribute of safety. And for decades Volvos were functionally styled and drove like power tools might if they were cars.
In this most recent decade, the Volvo brand formula—safe, boxy and unexciting—has been changing. Volvo's biggest effort has been applied to styling, where the full line is pretty much a series of lookers, with the XC60, C30 and—the subject of this comment—the S60 being the sisters to concentrate on. Driving dynamics have also improved, though we might note that there wasn't much room to move in the opposite direction. But, one wonders, how far have they gone in building really desirable cars?
As we noted in our launch test of the S60, the exterior and interior design on offer here is quite good. Styling being at least partly subjective, ultimate judgment will be up to you, but the lines and curves of the S60 seen in the metal are attractive and interesting. Volvo has managed to be more stylish than the very conservative offerings from Audi, BMW, and Mercedes, while not delving into the post-modern, as has Acura and Cadillac, or the borderline weird domain of Lincoln and Lexus (aesthetes: do not name your automotive start-up with a "L" word). This stylish — rooted in Scandinavian concepts — design flavor carries over into the interior. It can go head to head with Audi and Land Rover for fit and finish, but has far more flair (something you may or may not want—our panel had mixed feelings, though the orange leather may have distracted them). Like it or not, you have to say Volvo has gone from design laggard to design leader in a single generation of cars and that's an accomplishment.
Would that Volvo's accomplishments were so dramatic when it comes to driving dynamics. This isn't to say that the S60 is bad. But, in short form, the car comes off as rather gooey to be frank.
"Gooey" being an abstract technical term that some of our readers may not fully understand, let me explain. Start with the steering. Volvo has realized that making steering that is a light and devoid of feel as possible is a bad idea, despite its rampant popularity west of Los Angeles. But somewhere in the dark Swedish winter the details of the memo got lost and Volvo just built heavy steering without much feel. You can almost imagine that they bought a Toyota rack and put much thicker grease in it.
Then there is the suspension tuning. The S60 with the "Dynamic Chassis" (but not the Four-C option which provides adjustable shocks and adjusts steering and throttle) handles well enough, but there is some lateral play in the suspension and the car doesn't seem particularly focused on turn-in. The suspension is moderately firm and there is good roll control, but between the decision to change directions and the car actually turning there is some softness of response, or to stick with our theme, some goo intrudes.
The engine on the S60, to be fair, is a beast. The recipe is simple: take a big modern six, add turbos, drop it into medium-sized car and, voila, you have a car that accelerates quite well though it isn't scary fast. But the managers of brand clarity have made sure to apply some goo here too. The throttle response makes it hard to judge exactly how hard you have to spur the horse to get her goin'. This is amplified by an automatic that does what automatics do, which is to interpose torque converter slip in between engine and wheels. As I said, a bit gooey.
I am perhaps being too harsh here, because the sexy design raises expectations somewhat. And, to be honest, many a BMW trends in this same direction. But somehow BMW's endeavors to deliver comfort always stop short of not allowing the car to dance. Volvo, perhaps wisely given its historic customer base, comes from the other side. Volvo's endeavors to deliver driving dynamics always stop short of providing too much information about what the car is doing. I wish I could say that I can see the appeal for a certain target market, but I really can't quite get there.
—Tom Martin, Editorial Director
Pros
A very powerful, turbocharged engine helps to right some of the dynamic wrongs
We think the styling is exceptional, inside and out
Traditional wealth of Volvo safety tech will keep brand loyalists very happy
Cons
Lack of steering feel in a weirdly weighted rack
AWD grip is let down by indecisive handling overall
For all that power, throttle response isn't as crisp as we'd expect