Quick Drive: 2011 Ford Fusion Hybrid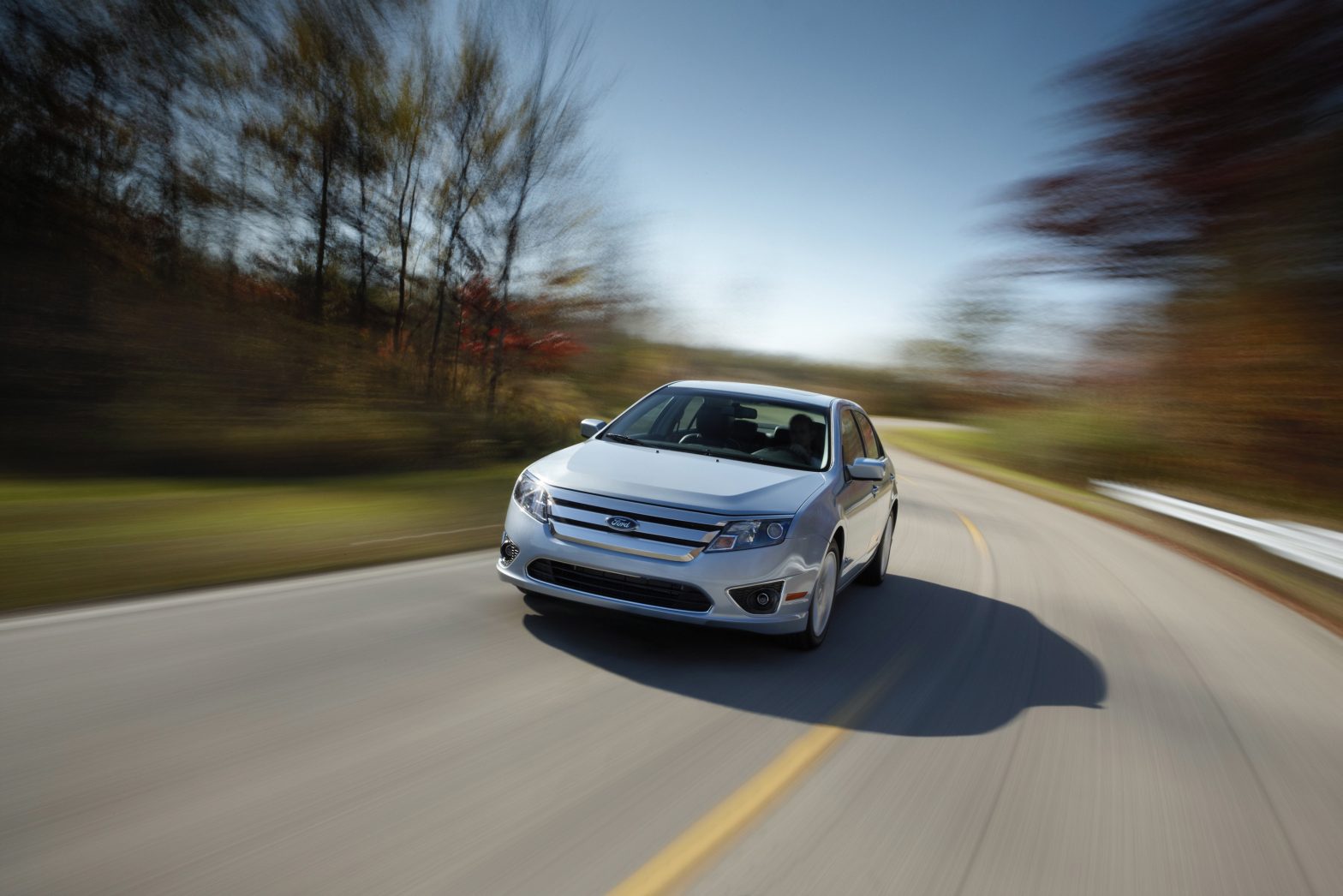 The role in the world for the Fusion Hybrid seems to be as the slightly better handling alternative to Toyota's Prius. What one gives up to drive the Fusion versus the Prius— hatchback functionality, some fuel economy, and Toyota residual value—is made up for on a day-to-day fun basis. Sure, the Fusion may only be 10 percent more fun to drive than the Toyota, but that small amount adds up with the occasional fast corner, or spirited session when taking the long way home from work.
The frustrating thing, from the admittedly obscure enthusiast perspective, is that you can sort of feel that the Fusion could be much more entertaining than it is right now. A "Hybrid Sport" model, with just a bit more power, sportier tires, and a slightly tweaked suspension would, pretty much immediately, become one of most fun hybrids on the market. As Honda's similarly conceived CR-Z is proving with slow sales though, we may be a few years away from that sort of greenformance tune making sense to real consumers.
—Seyth Miersma, Editor-In-Chief
I could write the usual spiel on the Ford Fusion Hybrid, and every word of it would be the truth. It's comfortable to drive, the acceleration is acceptable, the interior is nicely finished, and it returns excellent fuel economy. Those are all true statements, and here's one more: it's boring as hell to drive.
As engaging as the SmartGauge system is (it's seriously one of the best instrumentation systems in the industry), the Fusion Hybrid just does very little to excite me. It never urged me to nail the accelerator, or just throw the car into a corner, or indeed do any of the things that make driving a car fun. I'm not saying that I want the Fusion to become a sports car, I understand why it is what it is, but I certainly wish that Ford (and in fact the rest of the industry, Honda CR-Z withstanding) would just program some excitement into its hybrid offerings.
—Brandon Turkus, Fleet Manager
This is becoming a difficult car to talk about, mostly because what there is to be said about it from a driving standpoint (which is not a lot, admittedly) has already been said. Brandon sums it up pretty handily here, in that it's not particularly exciting. And, with other hybrids elbowing their way into the segment, it's already beginning to feel long in the tooth.
Familiarity, however, does not breed contempt for the Fusion Hybrid. It's always pleasant to drive, as we've mentioned before, because of the comfort it affords. It's a smooth driver, with balanced cornering and decent ride dynamics. It's not a bad way to dispatch long miles of highway, especially when you're the one footing the gas bill.
—John Beltz Snyder, Production Editor
Pros
SmartGauge system delivers a great deal of info in an attractive, intuitive format
Competent handling and ride make it a decent car for many types of commutes
A viable, stylish alternative to the Prius
Cons
Engine drones quite a bit, thanks to continuously variable transmission
Like most other hybrids on the market a little bland to drive
Not as useful overall, or as frugal, as a Prius