Quick Drive: 2011 Dodge Challenger Rallye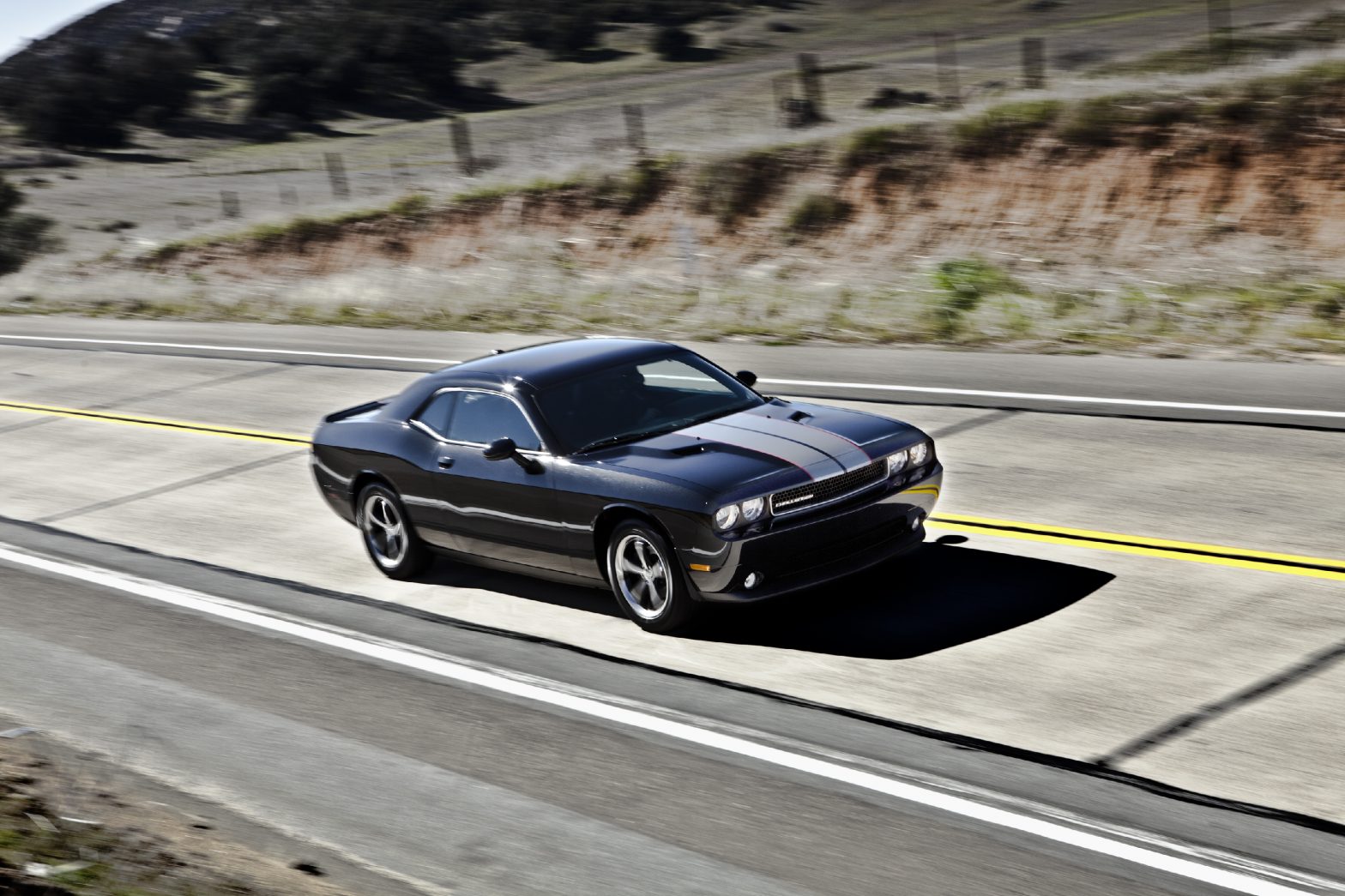 I like what is being done with the V-6 versions of muscle cars today. I like that you can't always tell the difference between a V-6 and a V-8. After all, muscle cars have never been completely about performance. The styling has always been an important factor, and what these new V-6s lack in speed, they make up for with the looks of their high-powered brothers. This Challenger is a prime example. It drives well enough, has a decent exhaust note, and even gets manageable fuel economy. But its looks are what sells it.
Bright red bodywork. Big, twenty-inch, chrome, five-spoke wheels. Dual exhausts out back, along with a small spoiler give this car the same kind of attitude as a big V-8 Challenger R/T. Simply put, it looks striking, which isn't something you usually associate with the slower version of a car. To test out the looks, I headed down to the most car-crazy place I knew of, Woodward Avenue on Dream Cruise weekend. 30,000 of the finest classics, muscle cars, sports cars, imports, and one-offs crowd all eight of Woodward's lanes, while over a million people sit along the side of the road, cheering, and encouraging burnouts when Johnny Law isn't looking. There are few places that'll vet a muscle car like Woodward.
Simply put, the public loved the Challenger. Everywhere I went, I got waves and cheers as the bright red Dodge rolled by. Not bad for a V-6.
—Brandon Turkus, Test Fleet Manager
Time, place, and audience all helped Brandon have a fine time in the Challenger V-6. My experience was less good, based on circumstance, as my night in the car found me twice challenged to stop light shenanigans. I'm not really one to drag race in the middle of a trafficked street (not always, any way), but I certainly wasn't going to act a fool with the very modest pulling power of the Dodge V-6 under hood. The Challenger is much more able with the Pentastar V-6's 305 horsepower than it was with the last six, but it's still far from fast.
If you're not absolutely in love with the looks of the thing, Ford and Chevy have made it just about impossible to justify the Challenger SE versus the V-6-powered Mustang and Camaro. Both competitors offer better power and handling, competitive (or better) fuel economy, and the option of a manual transmission. Hard to beat.
—Seyth Miersma, Editor-In-Chief
Pros
Iconic looks won't fail to get you noticed
A roomier cabin than the muscle car competition
The ride is much plusher (softer) than the sports car norm
Cons
Not terribly quick, communicative, or great handling
No manual gearbox available
Mustang and Camaro coupes are better cars, overall