Quick Drive: 2011 Cadillac Escalade ESV AWD Platinum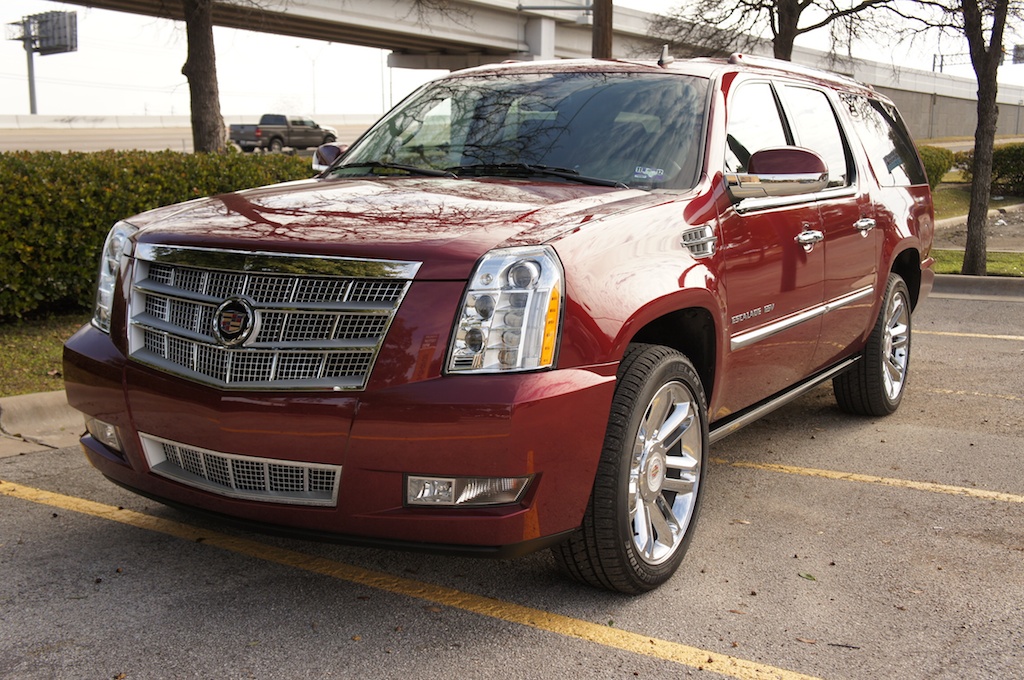 In a way, there are only three things you need to know about the Escalade ESV Platinum Edition:
1. "That thing is totally pimp" was the reaction we got from some members of the consumer panel we assembled to evaluate this Escalade. If you like a moderate amount of bling mixed with a wide range of high quality leather, wood and metal, the Escalade ESV Platinum Edition exudes appeal. On the other hand, if your previous shopping has been done at the Audi or Volvo store, this Cadillac's charms may elude your grasp.
2. The Escalade ESV has a sticker price of $87,345. At that price, you won't see these babies coming and going. If your friends know what they are looking at, they'll be suitably impressed. Of course, you could get similar functionality in a Suburban for around $25,000 less.
3. The Escalade is big. There is plenty of room in all three rows, and ample capacity for stuff even when all three rows are occupied. If you travel with a large and active group, this is one of the best cars around.
Driving dynamics are not the point here, so we'll keep our comments on the Escalade short. It is built on a truck platform and it feels like it. Modern trucks being very accomplished vehicles that isn't all bad, but don't expect to see the ESV score very high on our Involvement Index. You wouldn't buy this instead of a sports sedan, of course, but users who don't need all the functionality should know that the ride is just okay, the acceleration is modest, and the weight transfer borders on the ponderous.

—Tom Martin, Editorial Director
Pros
Absolutely cavernous interior means plenty of room to stretch out
Platinum trim level is utterly luxurious, with plenty of toys and fine materials
Enough grunt thanks to the 6.2-liter V-8
Cons
Immense size makes it immensely difficult to park
Extremely pricey to buy and drive on a daily basis
Handling isn't its strongest point, thanks in large part to it's truck DNA