Quick Drive: 2011 Buick LaCrosse CXL FWD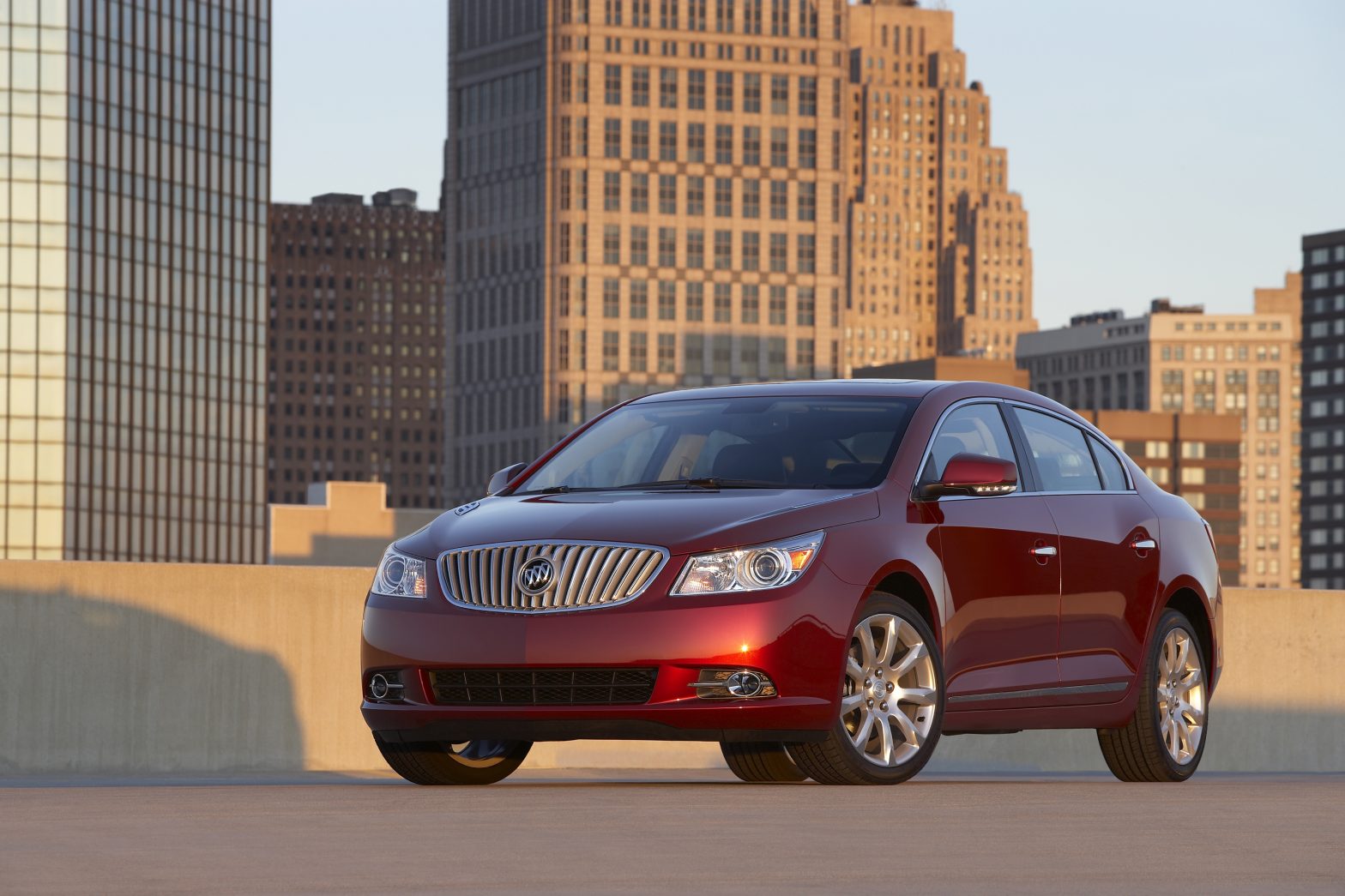 To me, the LaCrosse is simply a mode of transportation. I don't particularly feel any sense of engagement while I'm driving it. It's numb, comfortable, and that's about it.
There are people out there who find driving tedious, and would rather be doing something else (hence all the "I'd rather be" bumper stickers out there). This is a car for those people. Driving the LaCrosse is such a neutral experience, that it's also a forgettable one. Get behind the wheel, turn on the radio, and next thing you know, you're at your destination. The car doesn't have any particular negative points that make it stand out, and the interior is of a quality that provides all the comforts and features one expects, without anything too over the top to make it particularly noticeable.
This doesn't mean it's a bad car. It's actually quite nice. And for the large segment of the population who want something nice—but not over the top—to get them where they're going while they ruminate on their to-do lists or listen to the ballgame, it's perfect. These are the people who are going to tell you that it's a great car to drive, because for them, it is.
When we get around to making driverless cars, the LaCrosse would be an ideal candidate.
—John Beltz Snyder, Production Editor
Like Buicks of old, this is not a car that is meant to go fast, or deliver a driving experience that would dethrone the mighty Bugatti Veyron from the top of our Involvement Index.
Case in point is the 4026-pound curb weight. Even with the smaller, 182-horsepower, 2.4-liter four-pot of our tester, the LaCrosse is over 300-pounds heavier than (for instance) a competitive Acura TL, which weighs 3715 pounds and comes with a 280-horsepower 3.5-liter V-6. Buick also lists the Lincoln MKZ and Lexus ES350 as competitors, both of which come with V-6s and 500-pound weight advantages. So no, the LaCrosse isn't a compelling driver's car.
It is however, excellent at ushering you and three or four friends in comfort and convenience. Three is plenty of room in the LaCrosse, both front and rear. Stuffing three adults in the back isn't nearly as inhumane as you might think. The LaCrosse's real talents come in the form of ride control and acoustics though.
Cruising down the highway with the radio and air conditioning off was one of the quietest rides I've ever experienced (hybrids, diesels, and EVs not withstanding). Road and wind noise simply aren't there. Even the 2.4-liter engine, which is normally quite buzzy in other applications, seems muted when under the hood of the LaCrosse. Then there is the actual ride it self. It is very soft, but the suspension does a good job of keep body roll and vertical movement in check.
While the four-cylinder LaCrosse won't be able to keep up with the competition on a racetrack, it thoroughly trounces them in terms of price (our very nicely equipped tester started at $29,055 and was tested at $37,410, or only about $800 more than the nearest base price for the competition). If you want affordable luxury, the LaCrosse is the way to go.
—Brandon Turkus, Fleet Manager
The most impressive part of this LaCrosse seems to be that it is fairly competitive with new cars in its segment, and I'm talking about full-on luxury cars here, rather than deserving of an immediate "no" vote from the comparative shopper. When we first drove it, the sheer relevance of the LaCrosse versus what we had come to expect from the Buick badge, was worth hooting about. And still, there's a terrific value you here when you consider the relative refinement and material quality.
And yet, after having had several turns at the wheel of the way-more-fun Buick Regal, I now know what this "new" Buick is capable of as a company. The Regal has subtle styling, a great cabin, and excellent ride quality, but also manages to have quick, responsive steering, and much better weight behind most of the controls.
It's likely that Buick thought/knew that it had enough of an embedded audience for the LaCrosse (albeit a fast aging one), and was therefore a little less willing to roll the "sport sedan" dice on its larger model. Here's hoping that attitude changes a bit in the near future.
—Seyth Miersma, Editor-In-Chief
Pros
There are tombs that are noisier than this cabin
Affords a lot of comfort and a tasteful amount of luxury in a reasonable package
Excellent value versus very competitive Lexus models
Cons
Asking 182 horsepower to haul 4000 pounds is akin to asking a toddler to carry a sumo wrestler
Numb suspension and steering take away from driver involvement
The LaCrosse would benefit from the same attention that was given to Regal's handling and ride