Quick Drive: 2011 Acura RDX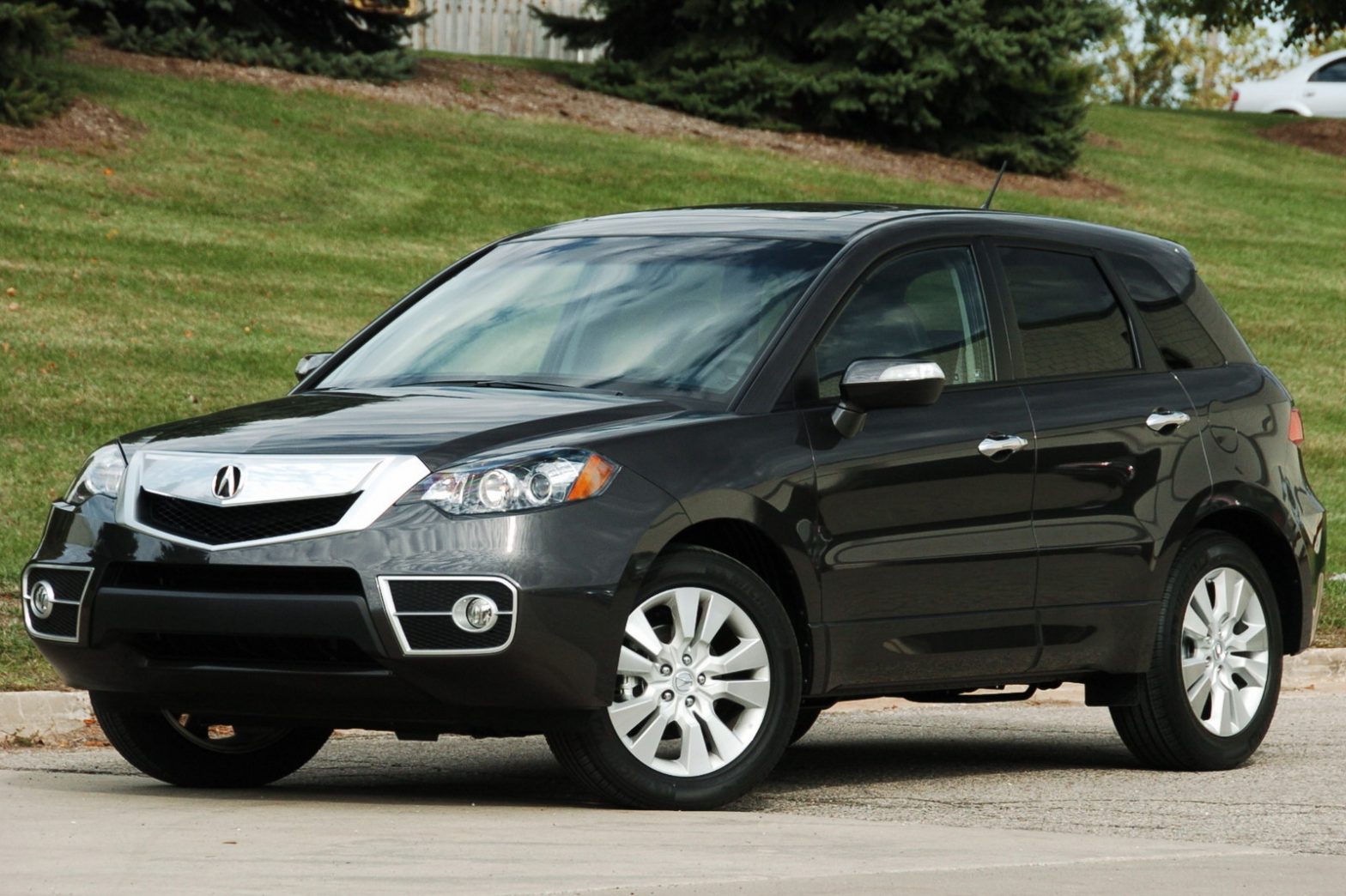 With the exception of the Civic Si, one could argue that Honda has kind of lost its way in the performance market (no more S2000, no more Prelude, no more NSX). Thankfully, I think there is a solution. Simply take the 2.3-liter turbocharged four-pot out of the RDX we tested, and drop it in everything.
Like the Fit, but want something with more gusto? Boom. Fit Si. Is the standard Civic Si just a bit too slow? Stir in a blown 2.3, place in oven at 350 degrees for three hours, let cool, then annihilate your nearest Mazdaspeed3, GTI, or JCW Mini. Hell, you could even stuff this thing in the Accord or TSX. Ditch the V-6 model and offer an uprated version of this 2.3 to compete with the Hyundai Sonata Turbo or the BMW 335i. This is a stellar engine, and it's an absolute shame that the RDX is the only Honda/Acura model to utilize it.
That being said, the RDX is more than just a CUV with a great engine. Its ride is befitting of the Acura badge, being firm and sporty, but not quite crossing the line to crashy, uncomfortable, or overtly rough. Our front-wheel-drive tester (Acura's brilliant SH-AWD is also available) did have a tendency to torque steer, so I'd like to see the engineers work to adjust the suspension to compensate. The steering itself is quite good, offering a decent amount of heft to it, but a bit more feedback wouldn't be a bad thing. Still, it's on par, if not better than average for a small, premium crossover.
—Brandon Turkus, Fleet Manager
I think that the Acura RDX suffers a little bit from being an early entry into this kind of strange, small luxury crossover segment. I too love the 2.3-liter turbo four in the RDX, it's a strong, characterful engine that shows that Honda really can do a turbo if it sets its mind to it. But, the fact of the matter is that I can buy an Infiniti EX35 that offers slightly better fuel economy and more power (though a tiny bit less torque) from it's 3.5-liter V-6, for less money.
In fact, the AWD competitive set offers a lot of trouble for this RDX, no matter what my predilections are. The Audi Q5 with the 2.0T engine (quite a bit less horsepower, but more torque than the Acura) has got far better fuel economy and is more stylish inside and out. The Mercedes-Benz GLK is similar in the spec sheet but equal to RDX money, and the three-pointed star means more to buyers of luxury cars. Volvo's XC60 T6 is just a bit more expensive, but offers a much stronger engine and nicer interior/exterior design.
In its defense, the RDX is a really nice handling, fun-to-drive crossover. There's no question that the car exceeds general expectations for the CUV image. But, truth be told, I'd have to do a real head-to-head comparison drive to be able to say with any authority that the Acura is much better than any of the other premium vehicles mentioned above. Probably something we should work on then, eh?
—Seyth Miersma, Editor-In-Chief
Pros
This turbocharged engine is proof that Honda can do forced induction very well
Nippy handling considering the relative tallness of the vehicle
We like the bigger MDX, but the RDX is actually pretty right-sized for most people's needs, most of the time
Cons
Front-drive model suffers from too much torque steer. Opt for the SH-AWD
The competition is brutal in this segment, and RDX doesn't stack up well from a bang-for-buck standard
The 2010 restyle gave us Acura's corporate grille, which has been controversial