Quick Drive: 2010 Mazda6 s Grand Touring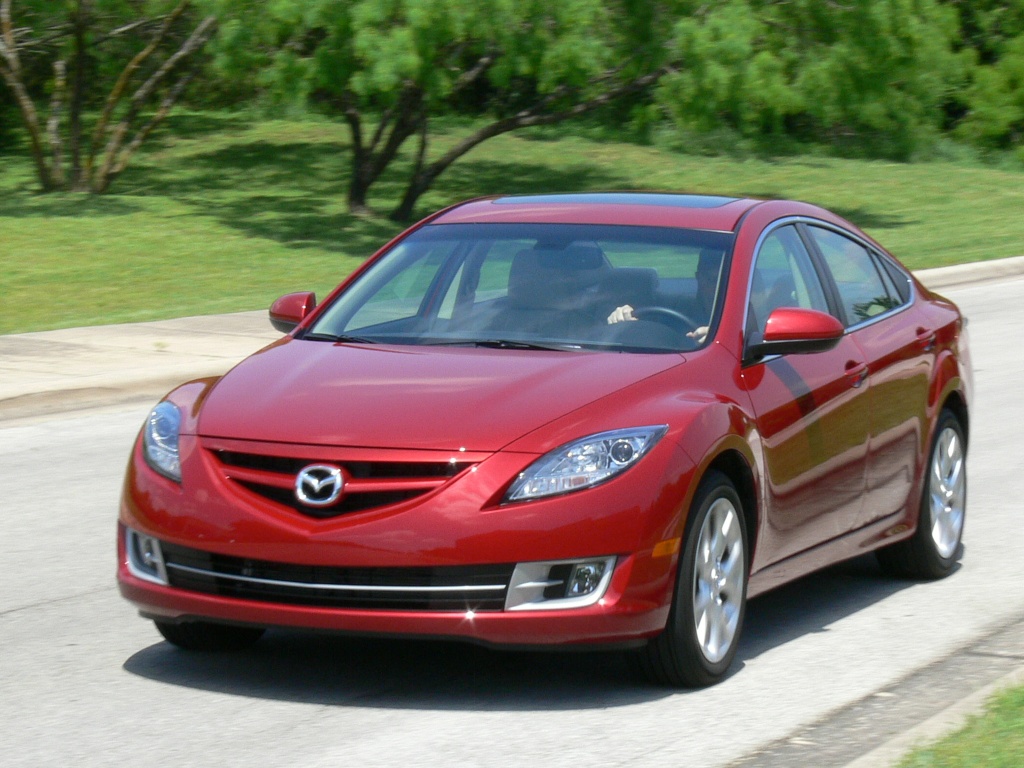 In the most basic sense the Mazda6 s Grand Touring probably doesn't fall in middle of the target zone for most Winding Road readers. That's because the Mazda6 isn't really about driving dynamics. The Mazda's driving dynamics aren't bad, but a driver would have to say they aren't good either (punch, grip, and feel are present in modest amounts).
The intended buyer probably doesn't care in the sense that "not bad" when it comes to turning and acceleration is good enough. What such a buyer might care more about are things like a feeling of solidity. Or a smooth, but not floaty, ride. Or a feeling of quiet and refinement. Or easy to modulate steering, throttle, and brakes. Or ample power. The Mazda6 has all these, and I couldn't find much fault with it in that regard.
The sense of quality that the Mazda6 delivers over the road is reinforced by the design. It looks good inside and out, with just a little bit of flair. The swoopy exterior has some downside in that visibility doesn't feel as open as in some other sedans this size. And rear seat headroom is just adequate. But if you like the design, these may well be quibbles.
—Tom Martin
In a certain sense, the Mazda6 struck me as being, figuratively speaking, the "Teflon" car; would-be criticisms don't stick to the car, but then neither do driving impressions, whether positive or not. The car does not displease, but neither does it engage the driver.
On the plus side of the ledger, the Mazda6 is quiet, well damped, offers adequate power and a drivetrain that operates smoothly, and conveys overall impressions of solidity and quality. It is also quite practical, though neither gas mileage not rear seat headroom are anything to write poems about.
On the debit side of the ledger, the car seems uninvolving. Part of the problem is that, though the car is neither softly sprung nor prone to excessive body roll, it nevertheless conveys a "tippy" feeling that does not encourage spirited driving in any way. By "tippy" I mean that even very small steering inputs yield immediate (albeit small) roll movements that make the car feel less secure and grippy than would otherwise be desirable. If pushed at all hard in corners, the 6 also exhibits small yaw motions that cue the driver to back off well before the point where any serious fun could be had.
But don't get me wrong. This is actually a quite sweetly designed and well-made car. I just wish its over-the-road persona could be as swoopy and elegant as its styling is.
—Chris Martens
Pros:
Smooth major controls (transmission, throttle, brakes, steering)
Refined, solid but not massive feel going down the road
Attractive interior and exterior with some flair
Cons:
Not as roomy as some competitors
Bland driving character
Engine not as potent as specs would indicate (a common V-6 problem)