Preview: Vencer Sarthe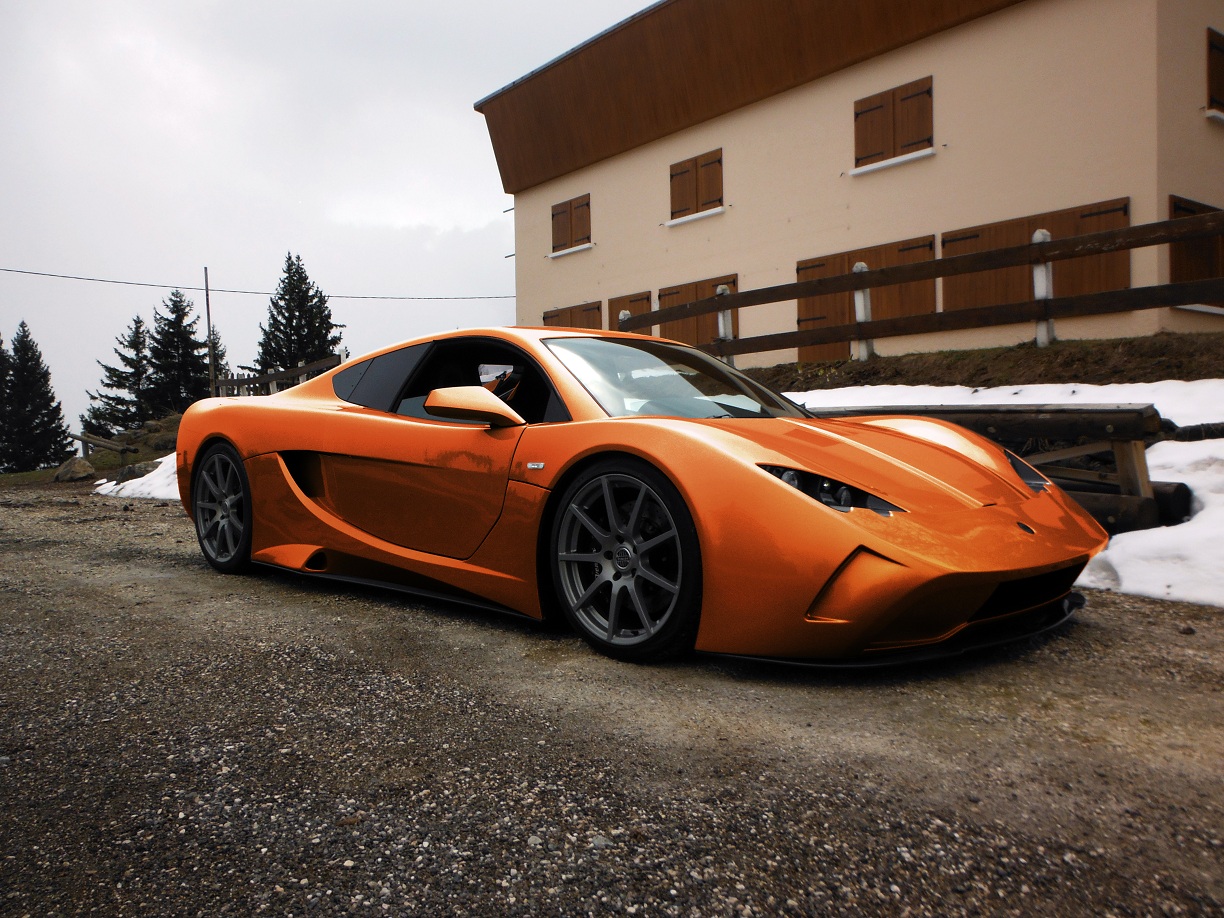 When you think of a greyhound, what do you think of? A racing animal that is strong, beautiful, poised, and, of course, very fast. This is what Dutch automaker Vencer wants to convey with its Sarthe supercar—the automotive interpretation of a greyhound, "elegant and built for speed."
Also, with the model name, perhaps the Circuit de la Sarthe comes to mind. This is intentional, as Vencer considers this 200-plus-mile-per-hour vehicle to be a "subtle tribute" to the Le Mans cars of the 1980s.
To the rest of us, it's another stirring supercar that we can't help but be excited about. The Vencer Sarthe sports a 6.2-liter General Motors LS3 V-8 located behind the driver amidships. It produces 510 horsepower at 6000 rpm, and 480 pound-feet of torque at 4700 rpm. Power goes to the rear wheels via a six-speed manual transmission. Weighing about 3064 pounds, the Sarthe can accelerate from 0-62 mph in 3.8 seconds, and has a top speed around 202 mph.
The Sarthe features a hybrid space frame chassis with carbon body panels. It has a double wishbone suspension front and rear, and wears 19-inch (front) and 20-inch (rear) aluminum Vencer Retanium wheels wrapped in Vredestein Ultrac Vorti rubber. Step on the middle pedal, and 14-inch brakes with 8 pistons up front and 6 pistons in the back will slow you down.
Inside the Vencer Sarthe is a handcrafted interior meant to make the driver feel right at home for those long, high-speed drives. Black (or an optional, personalized color) leather and Alcantara meet contrasting stitching, black or carbon finish, and optional gold details.
The Vencer Sarthe graced the world with its presence in April at Monaco's Top Marques show. We're looking forward to its next appearance at UK's Salon Privé in September, where we're hoping to get some more details about the Sarthe, and perhaps some more viewing angles.
If you want to own a Vencer Sarthe, you'll probably have to move to Europe or the Middle East, have about $352,000 to spare, and be quick to act, as only a handful of examples will be made each year.
Dying to learn a little more about the Vencer Sarthe? You can download the brochure, in PDF form,
right here
.