Overview: 2014 Zenvo ST-1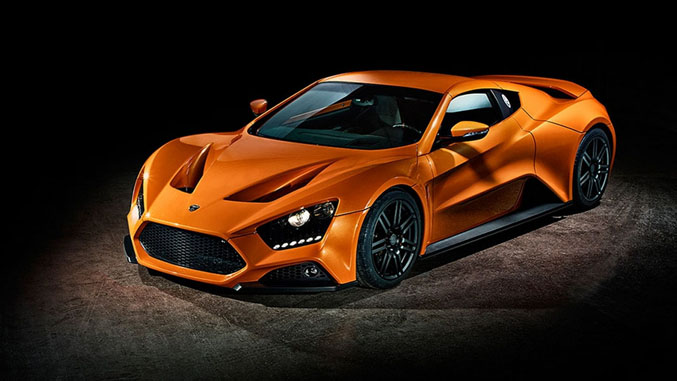 This is the overview page for the 2014 Zenvo ST-1. Rumors, news, reviews, road tests, specifications, videos, awards, and other relevant information will all be included here as they become available.
PREVIEW
First announced way back in December of 2008, the Zenvo ST-1 has had a fairly lengthy gestation period. Nearly five years later, Zenvo quietly showed off the ST-1 in near-production form at the Dubai Motor Show last November, though they remained tight-lipped about a number of details. Finally, at the Geneva Motor Show earlier this month, Zeno revealed the production specifications of the first hypercar in Danish history, and they include some truly hair-raising numbers.
Zenvo says that when the original idea for the ST-1 came about, they set several design objectives that had to met: It had to be drivable on a day-to-day basis, design and technology should be of equal importance during development, it should exceed 1100bhp, and its 0-60mph time must be under 3 seconds.
To meet the especially high performance demands, Zenvo designed and built a 6.8-liter V8 derived from a General Motors LS7 V8, which utilizes a bespoke block, heads, and forged crank. They also added a supercharger and a turbocharger to the mix (which brought about the name ,"ST"), bringing power to 1104 horsepower and 1055 lb-ft of torque in European specification. All of that power will be routed through a six-speed manual (!) or a seven-speed paddle shifted gearbox and sent exclusively to the rear wheels.
Assuming you're skilled enough to do so, the Zenvo ST-1 is reportedly capable of going from a standstill to 62mph in a scant 2.69 seconds, making it one of the fastest production cars money can buy today. Top speed is electronically limited to a still-insane 233mph.
Each of the 15 examples of the ST-1 that Zenvo plans to build will be assembled by hand with interior colors and materials tailored to customer preference. Eight have already been spoken for, so if you want one of your own, you'd better get your checkbook out in a hurry and get ready to pony up 800,000 Euros (or about 1,106,000 dollars) to put one in your driveway.
VIDEO