One Of The Best Values In Gloves And Shoes: OMP Tecnica EVO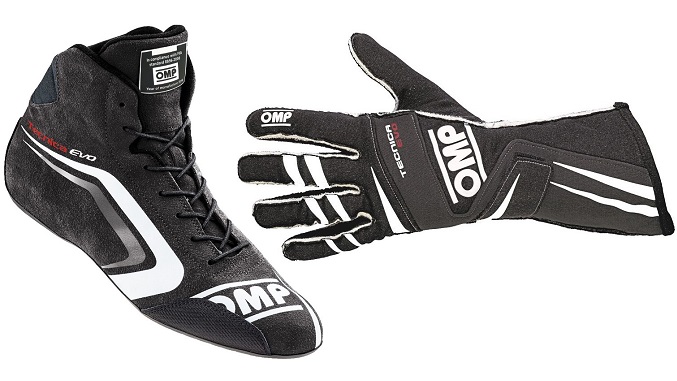 At Winding Road Racing, we often get asked which shoes and gloves are great values for their prices; which models punch above their weight and are noticeably nicer than products just a tad cheaper. Among the top choices (there are many to choose from, by all of our brands), we'd like to highlight OMP's Tecnica EVO line of gloves and shoes.
OMP Tecnica EVO Racing Gloves – $159: These externally-sewn gloves include various pieces of silicon and suede grip material in the palm for great feel, comfort, and, well, grip. The seams are pre-curved for added comfort, they run a bit long past the wrist for good protection and come with a Velcro closure for good adjustment. They also look quite stylish. For the price, these are hard to beat. More colors are available than what is pictured.
OMP Tecnica EVO Racing Shoes – $229: These super-soft suede shoes are great because they're quite light and breathable for their price and are of great quality. Customers with wider-than-average feet have commented that they're a great fit compared to average, more narrow shoes, too. They're constructed of a single piece of leather, have a thin-yet-tough-and-grippy sole, and come with side protection for dancing between the pedals. They look rather chic as well!