Long-Term Car: Our Mini Gets Its Snow Shoes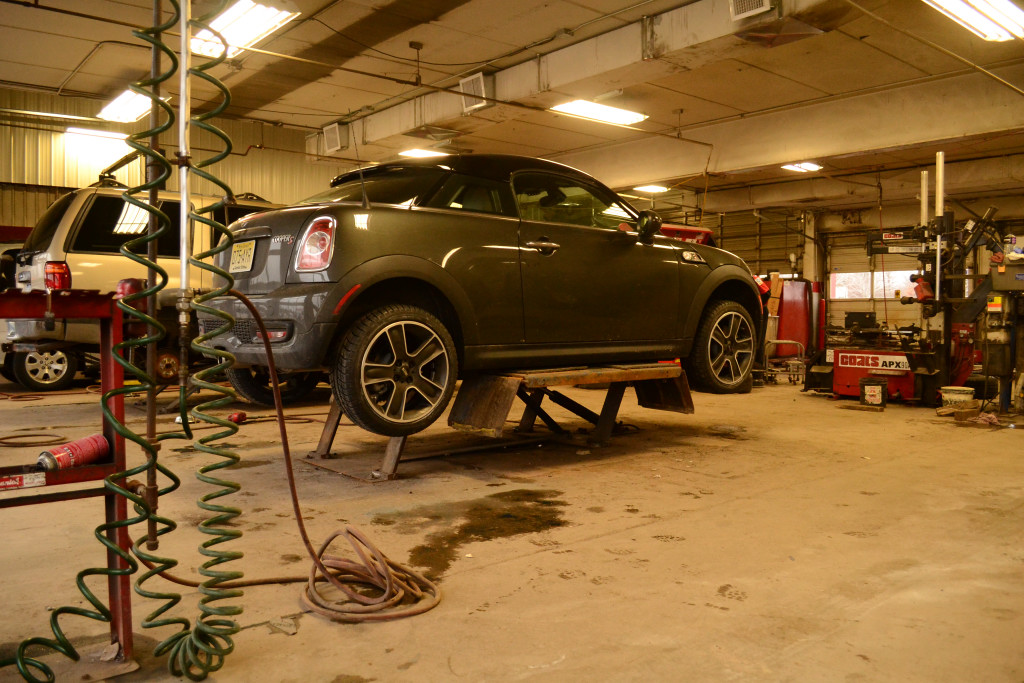 As Editor-In-Chief Miersma mentioned in the
first impressions of our long-term 2012 Mini Cooper S Coupe
, winter rubber will be a must-have for our loaner. Having arrived with a set of Continental ContiProContacts, we certainly weren't prepared to tackle even the mild winter we've had so far, so the quest began to find a suitable set of snow shoes.
The problem came with finding tires in the right size. 205/45/17 is apparently an unusual size for winter tires, as only a trio of offerings from Bridgestone, Pirelli, and Michelin fit the bill. We also wanted to keep the stock wheels in place, as the seventeen-inch Bullets looked quite good with the Eclipse Gray/black color scheme of our car. After some debate and a tiny bit of yelling, we opted for four
Michelin Primacy Alpin PA3s
.
The Primacy Alpins trade a degree of outright performance for overall grip and stability. They feature a ten-percent improvement in acceleration and handling over the performance-minded Pilot Alpin PA2s. This is due to a sunflower-oil-enriched rubber compound, called the Helio Compound. Featuring a directional tread, the Primacy Alpins offer a big improvement in wet, dry, and snowy grip at low temperatures. Other tire-tech features include Michelin's StabiliGrip technology, which uses a variety of bidirectional sipes to deliver a greater biting edge in the snow and wet.
There were other benefits to snagging the Primacy Alpins. These tires are labeled with Michelin's Green X tag, identifying them as low-rolling-resistance, environmentally friendly tires. The lighter weight of the tread compound along with other attributes requires less power to get moving, which makes a marked improvement in fuel economy. We're quite excited to monitor the changes in mileage, as the Mini Coupe hasn't quite lived up to its mileage estimates (although whether this is the fault of the car or certain lead-footed editors is quite open for debate).
The other plus of the Michelins is that, unlike our OEM Continentals, these are not run-flat tires. The stiffer sidewall required by run-flats tends to make for a much firmer ride over bumps and imperfections. While we lose the insurance policy that comes with the RFTs, the improvement in ride quality will likely be appreciated by the staff, especially on the third-world roads of Metro Detroit.
A set of four Michelin Primacy Alpin PA3s retail for just over $700, with individual tires running in the $170 to $180 range. Installation (mounting and balancing) for our set totaled $132. Chris Amos will be taking the Coupe Up North for this weekend's 2011 Sno*Drift Rally, so look for our next update soon.