KTM's Little Carbon Beast Designed For GT2: The X-Bow GTX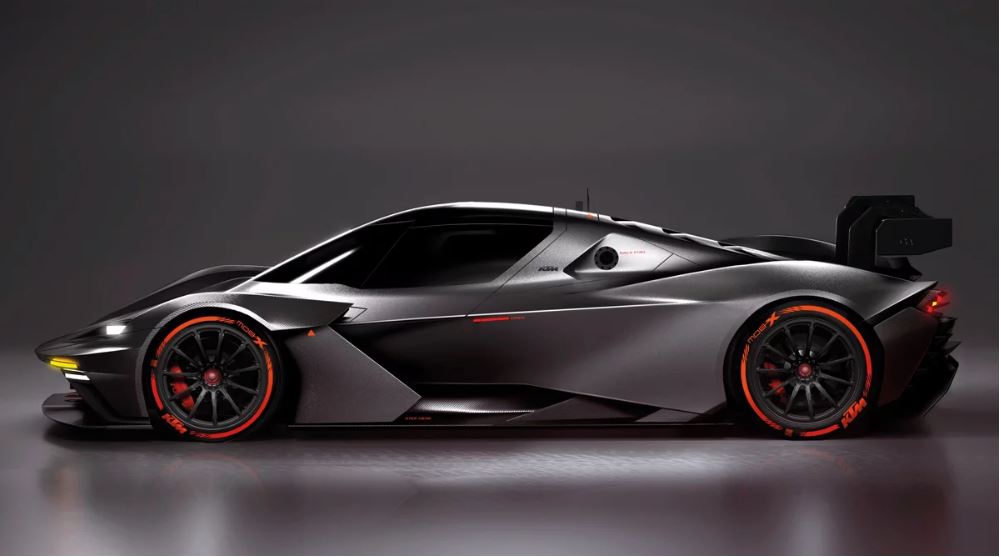 KTM has announced the next iteration of their X-Bow, designed to compete in GT2 later this year: the X-Bow GTX. Looking slightly less spaceship-like than the regular X-Bow, and a smidge more McLaren-like, the GTX weighs just 2200 lbs. and pumps out 600 horsepower from a 2.5-liter 5-cylinder turbo sourced from their friends just 180 KM away in Ingolstadt: Audi.
This comes after a ton of success with their X-Bow GT4 which has been gracing grids around the globe for a few years, including GT America GT4 on our continent, and possessing the title of reigning ADAC GT4 Germany champion.
By the looks of GT2 this year, KTM will be the only manufacturer running a high-boost, sub-6-cylinder engine (they've proven turbo 4s can do the job quite well in GT4). Though, thanks to its carbon monocoque construction and other high-quality-low-weight materials, the little beast's power-to-weight ratio is just 4 lbs. per horsepower. We can't wait to see these screaming through the corners at our favorite tracks around the US in the coming years. KTM's intention is to offer GTXs with less power and readily conformable to other classes as well, such as international GT3 racing. They've also got a one-make cup series planned, though not until 2021.
Club racers and track enthusiasts in search of something different (yet powered by an engine known for being robust), thrilling, and new, to run in faster classes: we'd love see X-Bow GTXs in action at COTA, Thermal, Auto Club, Spring Mountain, Road Atlanta… everywhere, once they're for sale. The world needs more screaming 5-cylinder engines on track.