Gear Spotlight: The Spec Miata AiM MXL2 Bundle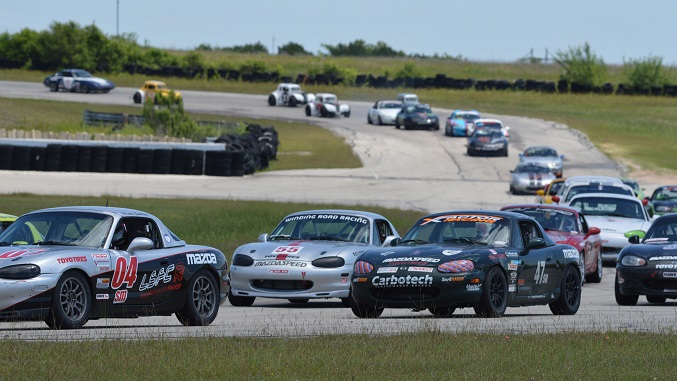 We get questions all the time about setting up data systems in Spec Miatas, so we thought it would be a great idea to create this Spec Miata AiM Sports MXL2 bundle to remove some of the guesswork in customers' builds.
The MXL2 is our best-selling AiM dash. What makes it especially good for Spec Miata is it includes a fuel sender that allows the unit to display fuel level, which is important in weight-conscious spec classes.
The customizability of the unit is truly excellent, allowing racers to closely monitor temperatures and other important variables. In this bundle, the important "engine health" channels are monitored with high quality temperature and pressure sensors, which are displayed on the dash.
The system includes:
AiM Sports MXL2 Dash Data Acquisition System
AiM Sports SmartyCam GP HD 2.2
AiM Sports Steering Angle Sensor (String Pot)
AiM Sports Brake Pressure Sensor 0-2000psi
AiM Sports 719 Extension Cables 4.9Ft (x2)
AiM Sports Terminated 719 Extension Cable
Mounts are determined on application
Purchase your Spec Miata MXL2 bundle at WindingRoadRacing.com.
Winding Road Racing an AiM Preferred Installler and can install and set up your Spec Miata MXL2 Bundle. Contact our Shop Services Department at (512) 436-8625 ext.105 or email [email protected] to discuss your specific needs.