Gear Spotlight: Sparco Tide RG-9 Racing Gloves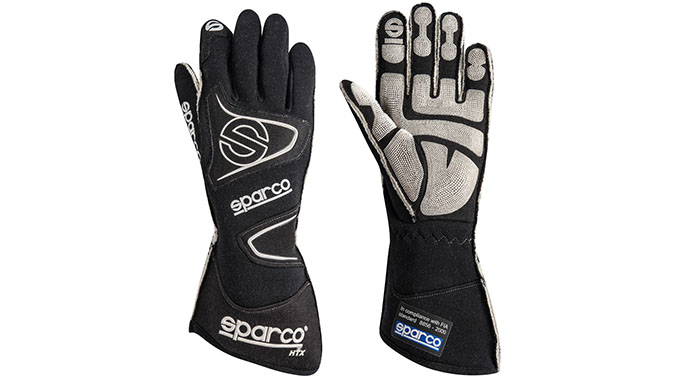 Considering the fact that half your inputs behind the wheel are going to be translated through your hands, if you want to ensure that the car is getting the right messages it pays to have some great racing gloves. And if you're looking for the racing gloves without compromise, the
Sparco Tide RG-9
should be on your shortlist.
FIA and SFI rated, the Tide RG-9 is made from a Sparco-exclusive material called 3D HTX, which uses a "hollow volcano" design to bolster dexterity, increase grip and absorb vibration. This material is applied to the palm and finger areas of the gloves, providing not only superb holding capability but enhanced durability as well, with deeper sections applied to areas that get are subject to the most wear and tear.
The Tide RG-9 uses a strapless design and an anatomically correct palm that allows the glove to contour to the natural shape of the hand, and along with the extremely light weight materials used in the overall construction of the glove, these Sparco offerings put as little obstruction between the wheel and your inputs as possible while maintaining the safety and build quality you'd expect from a glove of this caliber.
With external seams and a strapless design that utilizes an elastic wrist section for fit and comfort, padded knuckle sections for added protection, and the ergonomic arrangement of the bolstered areas of the glove, there isn't an element of the Tide RG-9's design that hasn't been painstakingly considered in order to yield maximum benefit to the driver.