Game Review: Gran Turismo 6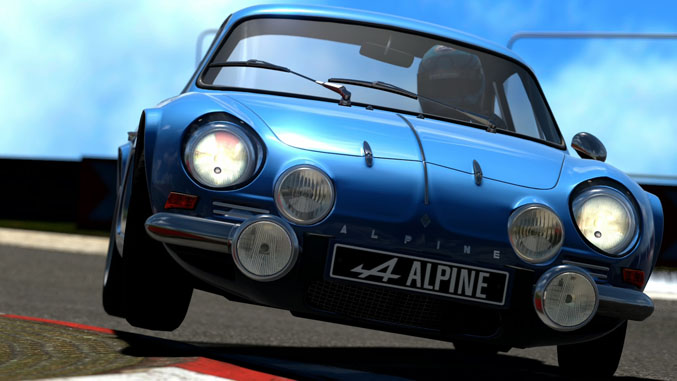 For better and also for worse, Polyphony Digital's Gran Turismo series has always catered to purists. In its first few entries, Microsoft's competitor to the PlayStation driving simulator was easily dismissible as just another arcade racer that wrote checks the game really couldn't cash. Throughout the years that paradigm shifted, and even GT diehards like us slowly came to the realization that Gran Turismo had some very legitimate competition to contend with. Despite this, Polyphony has refused to waiver from their vision, continuing to focus on their own formula for the ideal driving game. Designed for the PS3 – and not Sony's recently released PS4 – Gran Turismo 6 has the unfortunate task of directly competing with Microsoft's newest Forza installment, Forza Motorsport 5, which debuted on the new Xbox One console last month. For that reason, comparisons between the two are unfair, but also inevitable.
With more than 1200 cars and 37 tracks, GT6 unquestionably offers more content than any other racing game currently on sale. New venues like Willow Springs and Goodwood are welcome additions and help to make Gran Turismo 6 feel like a new and worthwhile endeavor. However, due to hardware limitations or design stubbornness – or both – it's the rest of the game that struggles to make that leap an easily quantifiable one.
Gran Turismo 6 starts much like past iterations – you're treated to an opening sequence whose relation to anything automotive is initially undefinable and vaguely pretentious – this is Gran Turismo, after all – until the message slowly comes into focus. Afterward, you're dropped into the now-familiar GT menu interface, replete with the oddly comforting smooth jazz soundtrack that's become a hallmark of the GT series. Quickly you're reminded that Polyphony's zero-compromise approach to game making means that regardless of how much experience you have with the series, there's no alternative to fast track your progression through the game via some incarnation of loyalty rewards or skill tests. No, as is tradition in GT games, you'll be forced to start off buying a late model sub compact – in this case, a Honda Fit RS – to use for competition in the first handful of races. While the vehicle itself is perfectly suitable for the Novice Class racing you'll be competing in initially, it's at this point where Polphony's dedication to their vision of what Gran Turismo is starts to work toward its detriment.
Accepting the offer to "get in" your vehicle once you've purchased it greets you with the true-to-life sound of that particular car being started. If you're experienced with the GT series, at this point you may start to hold out hope that the in-car audio has been heavily overhauled to include the actual engine sounds of the cars driven within the game instead of the 1995-caliber audio that the GT series has continued to utilize well past the point at which Forza began using actual recorded engine sounds for in-game audio. Unfortunately, you quickly realize this isn't the case. A Ford Mustang Boss 302 generates a thoroughly muscular bark into life when you purchase it in the game, but once out on the road, its exhaust note more closely resembles a Bissell upright than a track-ready V8 bruiser.
The issue continues with collision modeling and physics, long a sticking point with fans of previous Gran Turismo games. If there's been any attention paid to those gripes, we're hard pressed to find them. Trading paint with another vehicle results in an impact that would make more sense if all the cars were covered by some sort of invisible rubberized force field, and is typified by the almost comical "boing" sound that's generated when the collision occurs. Gran Turismo now finally includes a level of damage modeling from the onset of the game – which was not the case with any of the previous titles in the series – but when applied in conjunction with the collision physics and associated audio, it creates an experience that feels thoroughly dated when compared to other current – and past – options on the market.
Still, there are elements of Polyphony's vision that work exceedingly well in purists' favor. When it comes to simulating weight transfer, grip, braking and acceleration, the Gran Turismo series has always delivered a compelling and authentic experience, and that continues to hold true here. With all driving aids switched off, GT6 is challenging at all levels of competition, and its portrayal of how cars behave when driven hard is still among the best anywhere. Additionally, unlike Forza, which allows you to rewind a few seconds while in-game to correct mistakes that would otherwise take you out of the race, Gran Turismo staunchly refuses to concede this crutch to GT players. The result is that you cannot simply retry a corner within a championship race ad nauseam until you've found the absolute quickest method from point A to B. Instead, you're forced to learn restraint and find the limitations of your and your car's ability gradually – or suffer the consequences.
Polyphony has also always enjoyed a close relationship with many auto manufactures, from their participation in the design process of the
Nissan GT-R's data display
to their exclusive first crack at the new
Corvette Stingray
, Gran Turismo games are always very successful at indulging our innermost car nerd. Indeed, shortly after BMW announced
the new M4
last week, it was
ready to for a drive
in Gran Turismo 6, complete with the "Aurum Dust" paint color that was such a hit on the concept car. This is one of the elements of the Gran Turismo series that always keeps us coming back for more.
Is Gran Turismo still the king of driving simulators? It really depends on what you want. If you want
several dozen Skyline variants
, GT6 has you covered in spades. Additionally, if you want to run the Nurburgring in the newest M coupe, you won't find that experience anywhere else right now. From a visual and audio standpoint, GT6 feels very much like a carry-over from the previous title, and with the PS4-based Gran Turismo 7
rumored to be just a year away
, it essentially is. Still, there's certainly no shortage of things to do here, and GT6 will satiate the hunger of even the most diehard gearheads for quite some time. A revelatory experience it is not, but a worthwhile one, it most certainly still is.