Driven: 2022 Lexus RC F Fuji Speedway Edition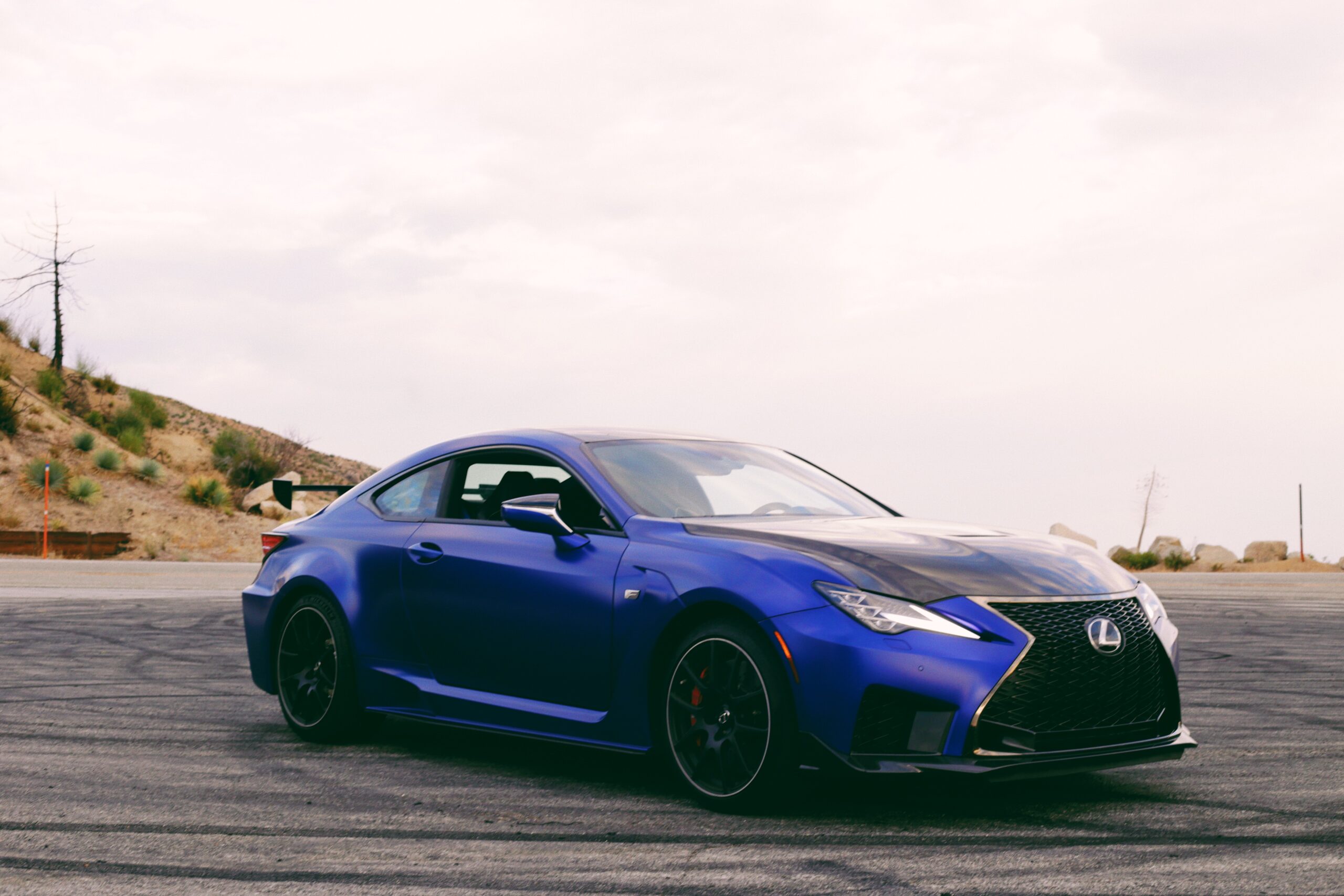 Dubbing certain mainstream sports cars trims "race cars for the road" has become a popular means of marketing to enthusiasts over the past couple of years.  The term's been applied to a good variety of performance platforms, and the usual formula is as follows: some carbon, some general weight loss (some of which is achieved via said carbon), a bump in power, and mix it altogether with some squeaky brakes and sticky tires.  Porsche's been at it the longest with its 911 GT3 and Cayman GT4, and BMW turned the F82 BMW M4 into a distilled-water-drinking beast with its GTS trim.  However, Toyota/Lexus didn't really throw anything into the ring until 2019, which is when it debuted the RC F Track Edition.  Since 2021, the name's changed to the RC F Fuji Speedway Edition, and it's a special, track-focused platform indeed.
It's not only special for being purposefully outfitted for track duty, but also for its rarity, as the Aichi, Japan brand only produces 50 units per year.  That means only 100 have come off the assembly line so far, which might as well make the 700-total F82 BMW M4 GTSs as common as a far-lesser, base 328i.  Heck, even the first generation of the Porsche 911 GT3, the 996, came to a total 2,313 units during its three-year run.  If one's after rarity and uniqueness, we'd say the RC F Fuji Speedway Edition is their best bet by far.
But what good is a badge without the equipment to back it up?  Refreshingly, Lexus has us covered.  In good, true-track-car fashion, the engineers didn't bother working over the naturally aspirated 5.0-liter 2UR-GSE V8 into a high-revving, barely streetable hunk of aluminum—instead this 7,300-RPM beast was left stock with 472 horsepower and 395 pound-feet of torque.  Those numbers are plenty healthy, nearly the same as the RC F's main rival the 2022 BMW M4, and enough to make the 3,781-pound coupe hit the 60 mph mark from a stop in just 3.9 seconds.  It also makes one of the best naturally aspirated V8 growls we've ever had the pleasure of experiencing.
And then there's how the RC F Fuji Speedway Edition stays cool, both behind the hood and underneath its wheel arches.  In muggy, SoCal Summer weather, the Fuji stayed amply cool all afternoon on our favorite twisty mountain roads.  Just like a good track car ought to.  It didn't even flinch at some very necessary low-speed, high-RPM sideways evaluation on a big open skidpad, either—its Torsen limited-slip differential made this an utter riot, by the way.
The focused RC F's 14.9-inch carbon ceramic rotors at all four corners—with six-piston Brembo calipers up front and four-piston Brembos out back—never gave any inkling of taking on too much heat, either. In true track car fashion, pedal feel was vague at first, though quickly gained some solid, substantial feel with great modulation and excellent stopping power after a few spirited corners.
Speaking of spirited corners, its fully independent multi-link suspension and adaptive dampers made for excellent handling across the board.  We mostly kept the F in Sport S mode as that ironed out choppy surfaces the best, both during normal street driving and while attacking mountain corner after mountain corner. Sport S+ had the least amount of body roll, but the ride was just too choppy for non-race-track surfaces, even for our hardened spines.
Then, there's the diet that the Fuji's been put on.  It features a forged carbon hood, carbon roof, full carbon spoiler, lightweight 19-inch wheels with 255-wide front and 275-wide rear Michelin Pilot Sport 4 S tires, hollow half shafts, a smaller A/C compressor, and more.  As far as how this feels against a non-Fuji RC F, it's been a few years since we've had a go in one, but we can confidently affirm that the Fuji has sharp handling, a communicative ride, and is all-around immensely confidence-boosting.  It's easy to get into a sort-of corner-after-corner daze behind its wheel, as it's such a fun, well-handling sled of a sports car.  We're not sure if this is rooted in its weight loss or not, but we dig the experience regardless.
The 2022 Lexus RC F Fuji Speedway Edition is an all-around excellent sports car for its power, handling, solid inputs, and exclusivity.  Its price tag is a bit steep at $101,095 to start and a $1,075 delivery fee, but then for such a low-production, focused piece of engineering, it really doesn't sound so bad.  You even get a little plaque on the armrest indicating how rare your own example is.  We'd even go as far as saying that it's closer to its very focused GT3 cousin, the RC F GT3, than all of its competition is to their respective racetrack-only versions.  It might have less displacement, less power, and, well, a lot of other non-homologated fare, but man, it sure does look the part and provide nearly the same glorious, naturally aspirated V8 roar.