Driven: 2022 BMW M4 6-Speed Manual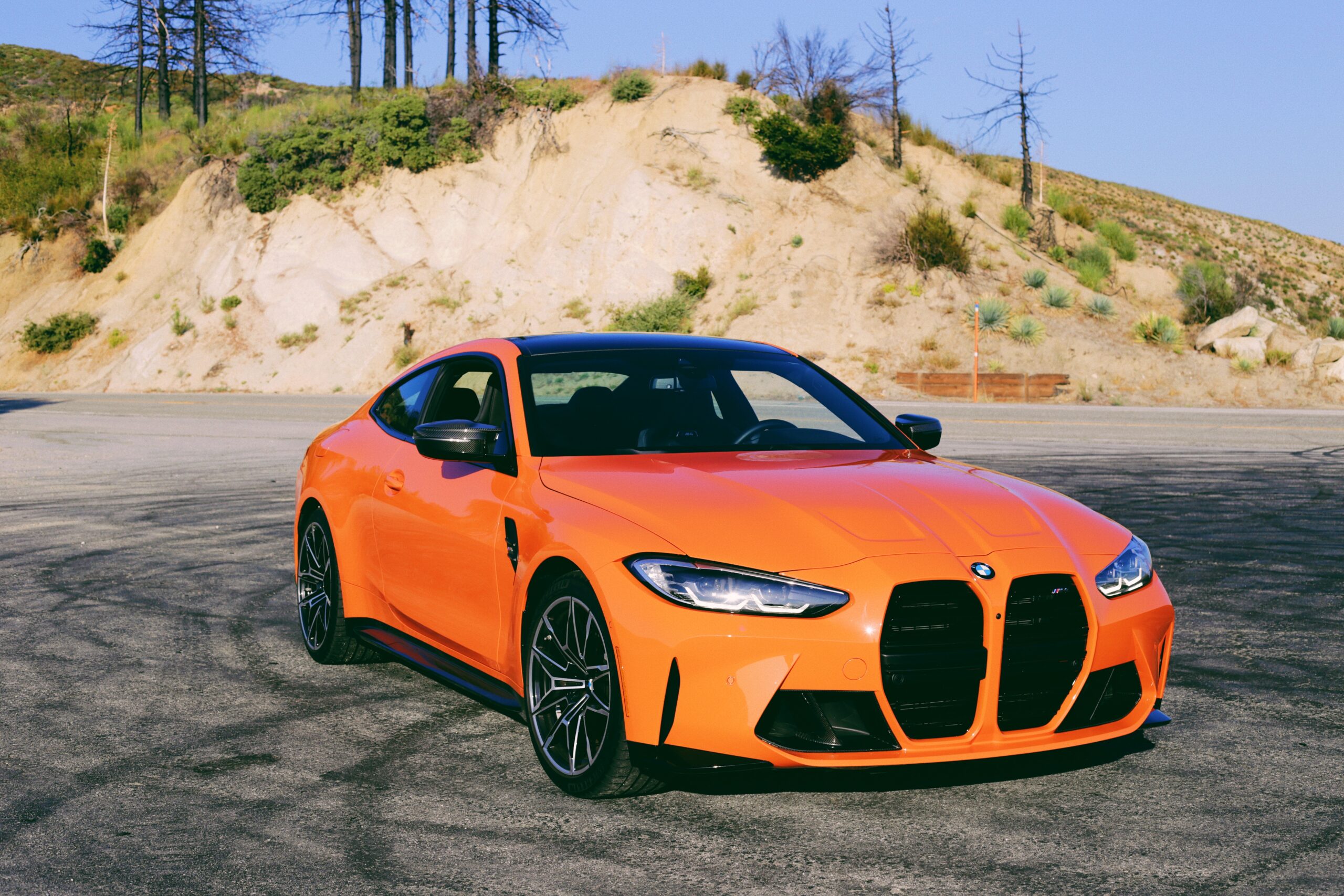 In spite of BMW's ever-growing array of fast SUVs, progress in EV technology, and a mixture of both, the Bavarian brand's centerpiece is its 3 Series sedan and its sibling 4 Series coupe. There's been no better universal indicator of what the blue-and-white roundel is up to, where its design is going, what kind of performance it can muster, and what sort of innovative tech it can integrate into its entire lineup, than what this long-lasting sedan and coupe has beneath its skin, or what sort of performance figures it can achieve.
The latest, G82-generation BMW M4 is, in our opinion, the best way to take BMW's pulse and determine whether or not it still contends as producing the Ultimate Driving Machine, even if this three-word title doesn't exist in ad copy as much as it used to. We previously wrote of the 2022 M340i as the ultimate in versatility and value, and because of that it's absolutely worth looking at if you're in the market for that kind of setup. But for more focus, the M4 and M3 are next-level.
For those in search of a more riotous power plant, communicative chassis, and overall more refined sharpness, the 3,709-pound, carbon-roofed, six-speed manual M4 is hard to beat. $72,795 after delivery for an absolute-base spec isn't cheap, and its looks aren't for everyone, but what it lacks in these areas it almost entirely makes up for elsewhere. It's a coupe that's just shy of the top five M cars ever produced.
Looks are suggestive, and we agree with what the seemingly most prevalent sentiment is: the G80 M3 and M4's face isn't the prettiest. However, we can forgive this as just about everything else about their shapes is quite pleasing, especially on the M4. Even its headlights—we can't get enough of their presence.
And when you factor in what its massive front kidneys are meant for, it's especially forgivable: these bring more air to two extensive cooling circuits—one high and one low—which allow its mighty twin-turbo S58 inline-six to produce 473 horsepower and 406 pound-feet of torque all-day-long. After ruthlessly revving it out for the better part of an afternoon and early evening on our favorite mountaintop roads, the six's coolant temperature gauge never flinched. This thing produces a heavenly baritone growl, revs like a race engine, provides more-than-ample torque shove, and none of it ever gets old.
Then there's the way its chassis makes the most of all this power. It feels so taut and confident  with sharp steering, excellent damping, and immense grip—even with traction control fully off. Its suspension, chassis, steering, solid braking performance, wonderful M Sport limited-slip differential, and massive 19-inch-front and 20-inch-front Michelin Pilot Sport 4S tires transmit its power so incredibly well to the pavement. There's a lot of clever chassis bracing throughout, too, accompanied by fully independent suspension out back and semi-independent fare (in typical Bimmer fashion) up front. Plus, its body shell features extensive rigidity improvements—neat stuff for sure.
This thing was designed for high-performance work without breaking a sweat, we really wish we had the chance to properly drive it on track.
However, remember when we said it was almost in the top five M cars ever produced? Sadly, that's due to two very unfortunate features: overly-boosted steering that feels too light, and a very inadequate gear shift. We're not complaining too hard regarding the latter, we're thankful to be shifting our own gears in a high end sports car in 2022. But we also can't help but think that when everything else about it is so good, how did these two features get overlooked?
We've driven the M4 Competition which solves the steering issue. But the stick isn't available at this level, sadly—why must you settle for mediocre steering in a six-speed manual car with otherwise excellent inputs and feedback in BMW's most technologically advanced high-performance 3 and 4 Series, ever? Especially at over $70,000 to start.
We must stress one more time that the 2022 BMW M4 is a great car. We really enjoyed our week with it and hope to have the opportunity to rip one on track in the not-too-terribly-distant future. But for potentially the last fully internal combustion M-level 4 Series, ever, we were hoping for better.