Driven: 2012 Volkswagen Golf R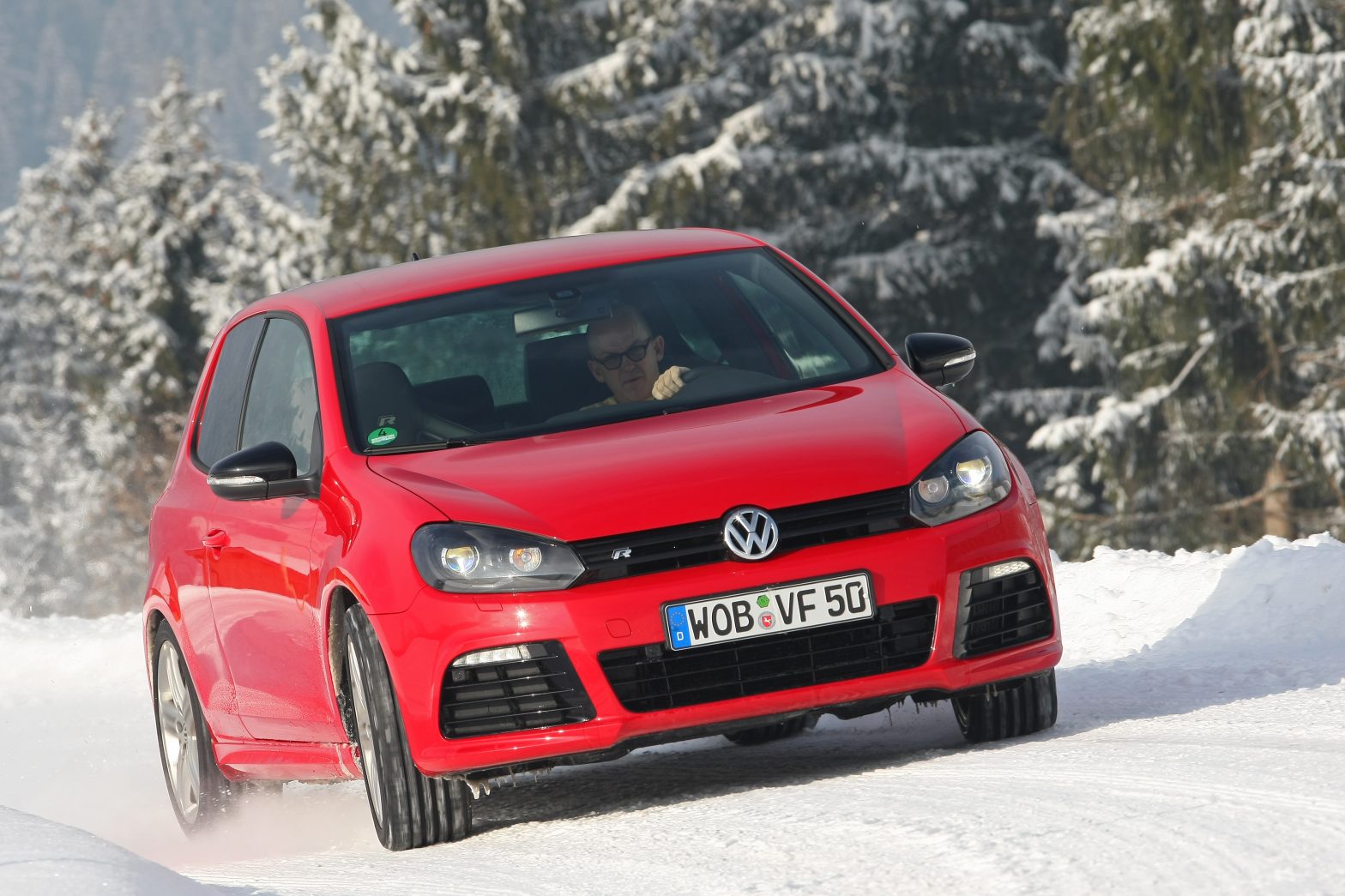 The R32 myth is finally dead! Long live the Golf R!





—Ellmau, Austria
Alright, folks, honesty assessment time. How many of you really have grounds to believe that the Golf R32 VR6 4Motion (now breathe) was the best thing since pimped white bread? Really and truly?
Well, categorically, it wasn't.
What it had going for it was a misplaced cult crown due to rarity, a pretty good Haldex center diff to make it an all-season muscle-y mini, and that (okay, we give you this) 15-degree V-6 dual exhaust note. But it's over, now. The blueprints for that impractical V-6 were long-since used as kindling this early winter in northern Germany.
We just fired up the future of this niche within a niche. It's called Golf R and it's coming to North America. (That is, once the VW authorities stop their worrisome-business-case act and just ship it to the few-enough thousands per year people who want it badly over here.) Even starting at about $32,500 for a two-door heated hatch with great VW-built, six-speed manual shifter, the potential buyers stand in lines maybe 5000 deep per annum in the U.S. alone.
Why? Because these new-age four-cylinder turbocharged C-segment chargers are by no means boy racers anymore. The MkVI Golf family as a whole has the feel and fitment, while sitting still or in motion, of an Audi A6—no joke.
This Golf R upgrade takes the hallowed "EA113" four-cylinder engine family to its highest heights with 266 horses peaking at 6000 rpm and 258 pound-feet of torque on fire between 2500 and 5000 rpm. The R32 had a 6.4-second run to 60 miles per hour, mainly due to its saddling each horse with a whopping 14.2 pounds of weight. That doesn't even come close to the inline-four's turbocharged run with the new six-speed dual-clutch DSG and launch control, in a verifiable 5.4 seconds on the standard eighteen-inch Continental tires. This is partly due to the very latest quick-acting version of electro-hydraulic activated Haldex differential that fires torque fore and aft, up to 100 percent, but mostly due to the DSG tranny knocking around just 12.6 pounds per horse.
Most of our driving was in perfectly groomed snow-caked roads—if you can see that as perfect—and dicing around and all over the Alpine foothills. We were driving in a skiers' paradise, and we had more fun than monkeys who were just set free from their confining barrel. The bit of tech we can't live without at this point on the smaller VWs—and which is frustratingly an option in Europe—is Dynamic Chassis Control, or DCC. It works with the dampers to set up Comfort, Normal, or Sport modes while the Golf R's springs (20 percent stiffer than those on the new GTI) also lower the Golf R one whole inch. The effect on dynamics as our body sits in the car and as we grip the flat-bottomed GTI steering wheel, is tremendously fine. And our bodies have been sitting in this Tornado Red little sled with broad-shouldered and high-thighed optional motorsports seats. Totally liberating.
We also sampled an ice circuit, where oversteer on studded tires is the name of the game—not to mention ESP Sport and revs sitting at around 6500 in second gear through every sideways curve. A game that was way too easy to play, and play all day.
There's much more to come from all of us nagging VW North America and its dealers about getting this Golf R over here as quickly as huge diesel engines can move an ocean tanker. At least it can be said with some certainty that the Golf R is coming, and those of you who have this sort of soft hardcore spot in your hearts are going to be really happy.
Oh, and the Euro-options like DCC are all coming loaded as standard on our allotment. Nice.
Check out the 2012 Golf R full-featured story full of facts and some flakiness in the next Winding Road magazine.