Driven: 2011 Infiniti IPL G Coupe And G25 Sedan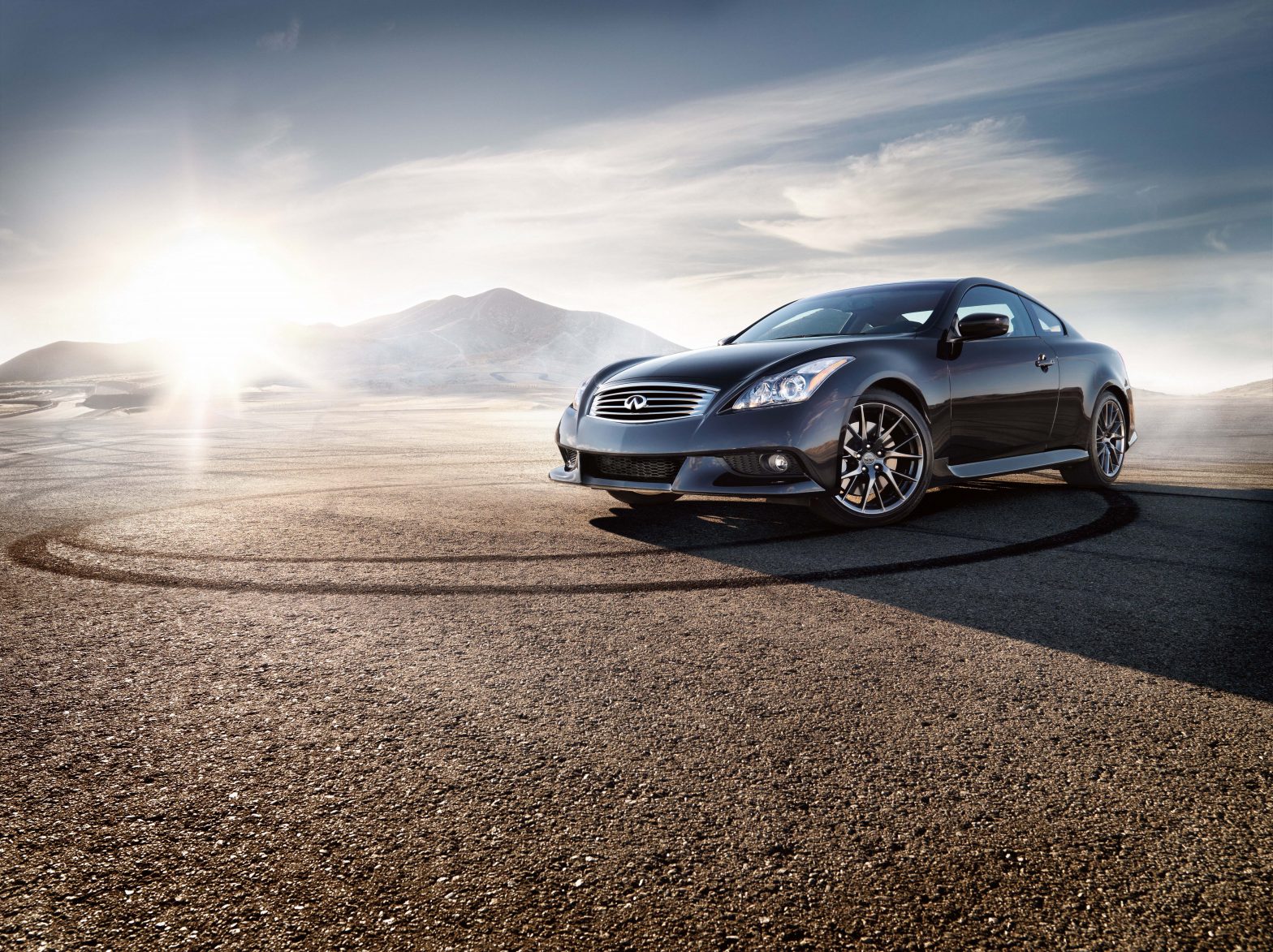 —Napa Valley, California
Expand or die. Auto manufacturers confront this either/or business reality like few other economic sectors. Most choose the former or expire trying. Ditches along roadside are filled with marques that didn't grow: AMC, Jensen, DeTomaso, insert your favorite lovable failure here. Jaguar's X-Type and Volkswagen's Pheaton illustrate the perils of brands attempting to expand their share by moving down or up from their starting point.
Infiniti seems to be working both ends simultaneously with the introduction of its 2011 line. The new and more expensive IPL G Coupe heads one direction, while the less expensive G25 Sedan moves the other. Infiniti hopes that by carefully expanding its line of product offerings, it can continue the growth the company has worked so hard to achieve (sales were up 30 percent worldwide for 2009, with US August 2010 sales up 25 percent).
Will the moves work as they have at BMW and Audi? Consider the following before rendering an opinion.
Represented by a dimensional chrome badge reading IPL, the Infiniti Performance Line is destined to play a role in the Japanese marque's future. IPL is Infiniti's newly formed in-house tuning division managed by a genuine motorhead, Nate Mason. A car guy's car guy, Mason had deep ties within the enthusiast community, and even races a ProStreet Camaro RSS with a 540-cid big block. Unlike so many marketing people, Mason would not be just as happy shilling toothpaste or tampons.
Makings things perfectly clear, Mason pointed out that IPL is not meant to be the equal of Mercedes-Benz AMG or BMW M, the two most notable, historic, and successful in-house tuners. Speaking freely, Mason said, "We could have developed a new G Coupe with our 5.0-liter or the 5.6. But at what cost? Sure, it would have been a halo performance vehicle, but traditionally those don't sell well." He explained that IPL was created so that the brand could expand sales with products providing an incremental boost in performance and style.
Therefore, IPL products are not designed to face off against AMGs, Ms, or even SRTs. It is important to note that IPL is purposefully aiming below ultimate. "Compared to the number of customers willing to pay around $70,000 for a sport coupe, there are many more people willing to spend incrementally (more than a G37 Sport) for a limited edition vehicle that delivers more luxury and performance," said Mason.
This is not a cop out. This is about expanding market share.
In the future, the IPL portfolio will include G and M editions, but its inaugural model, due in dealerships in December, sat idling curbside.
While it stopped well short of a new powertrain, Infiniti invested in some IPL dynamic upgrades. The 3.7-liter V-6 breathes better thanks to a less restrictive dual exhaust system. This wasn't a simple Cherry Bomb muffler swap. The pipes are larger, dropping back pressure 30 percent to enhance mid- to upper-range performance.
Loosening up the exhaust delivered a great note at idle and gave engineers freedom to allow more air through the V-6's intake. Changing fuel delivery and spark delivery schedules required a reflash of the engine's ECU, raising the horsepower peak to 7400 rpm. The net results in an 18-horsepower gain to 348, and an insignificant bump in torque (6) compared to the G37 Sport's 276 pound-feet. The balance of the IPL G Coupe's driveline remains unchanged, meaning a six-speed manual or seven-speed torque-converter automatic sends power to a rear limited-slip differential.
Given the limited power bump, it's no wonder the IPL feels much like any other G Coupe, and that's not a bad thing. The motor winds up smoothly and the engine never loses its composure. Back-to-back drives with a standard G37 reveal the IPL V-6's fatter upper end. While welcomed, the difference in 0-60 miles per hour is likely to be only a tenth or two.
Looking at the chassis, the suspension gets revised damper tuning to make the best of the 20 percent stiffer front springs and the 10 percent stiffer rear coils. Wheel size, brakes, and steering components carry over from the G Sport. Staggered Bridgestone Potenza REO50A summer tires measure P225/45R19 and P245/40R19.
"When we were working on the suspension, we went through 70 different combinations before we chose this one. The changes don't make it a track car, but we think it's a car you'd drive home from the track and be very satisfied," said IPL's Mason.
You can feel the effort because the changes don't mess with the G's balance or kill its ride over imperfect roads. Steering is sharper and more precise without feeling nervous. The slightly stiffer ride delivers on its promise of incrementally better response.
In the quest to provide the whole IPL story, we evaluated two IPLs: one with the six-speed manual and the other with the seven-speed automatic. Of course, the manual was more involving, allowing the driver to feel more of the car's overall balance. The automatic, however, was no slouch, and made easy work of acquiring speed. As one would expect, the non-DSG gearbox did dampen the IPL's spirit.

Regarding things of a non-mechanical nature, IPL edition changes are relatively minimal: new front and rear fascias, different side sills, and IPL-exclusive nineteen-inch split-spoke wheels. Choice of colors for the coupe number just two: metallic gray (Graphite Shadow) and Malbec Black (another metallic that reveals heavy red overtones in direct sunlight).
As for the success of the changes, nothing looks tacked on, but the result is just so expected. Of course it has a bigger front air dam, pumped up side sills, and really big (!) exhaust tips (chromed Maxwell House cans). Perhaps the next IPL will be less cliché and a bit more inventive?
Inside, the changes are limited to red accent stitching for both interior colors (graphite or bordello red). Silk-finished aluminum complements the standard leathers. That's it. No special seats. No short-throw shifter. No hand-stitched eel-skin steering wheel dyed in shark's blood. Apparently, the dearth of specialness keeps the IPL's price in a zone that Mason believes is palatable for plenty of prospects ($47,950 MSRP).
The IPL G Coupe's feature list resembles a 2011 G37 fitted with the Premium, Sport and Navigation packages. In other words, the IPL is loaded, but the move up to sportier G Coupe is roughly $3,000. This is a move many shopper will find a pretty fair trade. Those already driving an Audi S-series instead of an A-series—like those who choose a BMW 335is over a 335i—have established a pretty good trail for Infiniti to follow.
But does that trail run in two directions?
Infiniti thinks it does. Its customers told them so. Well, some of its customers.
Dealers reported that they were losing G Sedan sales to less exciting competitive vehicles. The entry-level Infiniti was too sporty. Power was the issue, with 328-horsepower intimidating a significant number of mostly XX-chromosome individuals.
Priced some $2800 under last year's base G37 Sedan and delivering 110 fewer horsepower, the 2011 G25 is the anti-IPL. Infiniti expect sales of the G25 Sedan to significantly enhance overall sales of the G-Sedan family.
The good news is that even with just 187 pound-feet of torque, the G25 retains nearly all the goodness of the current G37 Sedan. With the exception of the engine and the seven-speed automatic's internal ratios, not much else separates the two models. This means the sedan retains its sporty, nimble character, comfortable interior, and everything you liked (or didn't) about its exterior.
The G25's 2.5-liter VQ engine is nearly identical to the larger 3.5- and 3.7-liter versions US drivers are likely familiar with. Compared to these former standard G Sedan engines, bore and stroke have been reduced, but the block is the same, as are the double-overhead cams, four valves per cylinder, and variable cam timing (in-phase intake and exhaust). Only variable intake valve lift is missing from the mechanical dance card.
Power drops to 218 horses at 6400 rpm, with peak torque of 187 pound-f
eet at 4800 rpm. Redline remains a smooth 7500 rpm, a speed few of the G25's intended buyers are likely ever to experience. This smaller mill twists the same seven-speed automatic as G37 models, and all remaining driveline and chassis components are identical between the siblings, including brakes and tires.
The drop in size and power nets respective gains of 1 and 2 miles per gallon (20 mpg city, 29 mpg highway) compared to the G37. Given the drop in power, we expected more. But for the G25's intended buyers, maybe 29 mpg highway is enough? These cautious shoppers are buying style, not performance (even when looked at only as efficiency).
On the road, the G25 feels familiar (as it should), but slower. On the busy roads surrounding Napa Valley vineyards, it wasn't possible to put a stopwatch on the sedan, but 0-60 times in the seven-second range seem reasonable. This run is about two seconds slower than a G37 fitted with an automatic, slow enough that it shouldn't overwhelm or scare potential buyers with too much acceleration.
Dropping the throttle moves the lesser G from a stop quickly enough. The seven-speed transmission shifts unobtrusively, as a near-luxury car should. Engine speed builds with Infiniti's characteristic smoothness, but the V-6 feels like it's inhaling through a NASCAR restrictor plate. On the bright side, braking, steering, and handling performance remain pure G, just slower.
For those familiar with Infiniti interiors, the G25 will be immediately familiar. For those unfamiliar, the rotating-wheel, button-festooned center stack will need some time to get used to the interface, but it gets easier to use as the miles pass. What drivers won't likely warm up to is the center LCD. The G25's low-resolution unit lacks clarity, and its screen seems overly prone to glare. At this point, there is not a solution because the G25 has a restricted option list, and the nav system with a better screen is restricted to G37 models.
Even with this fault, mild-drivers everywhere should be thrilled that a slower G Sedan is available in three models: G25 ($30,950), G25 Journey ($32,350) and G25x AWD ($33,950). Base MSRPs price include premium features such as Xenon headlights, leather seating, eight-way power driver's seat, automatic climate control, and a comprehensive electronic stability control system.
Infiniti certainly managed to maintain their high level of value in the G Sedan, even as they dropped its power.
Looks like the next time Winding Road draws up a list of 328i competitors, there will be an extra entry on the drive list.