Driven: 2011 BMW Z4 sDrive35is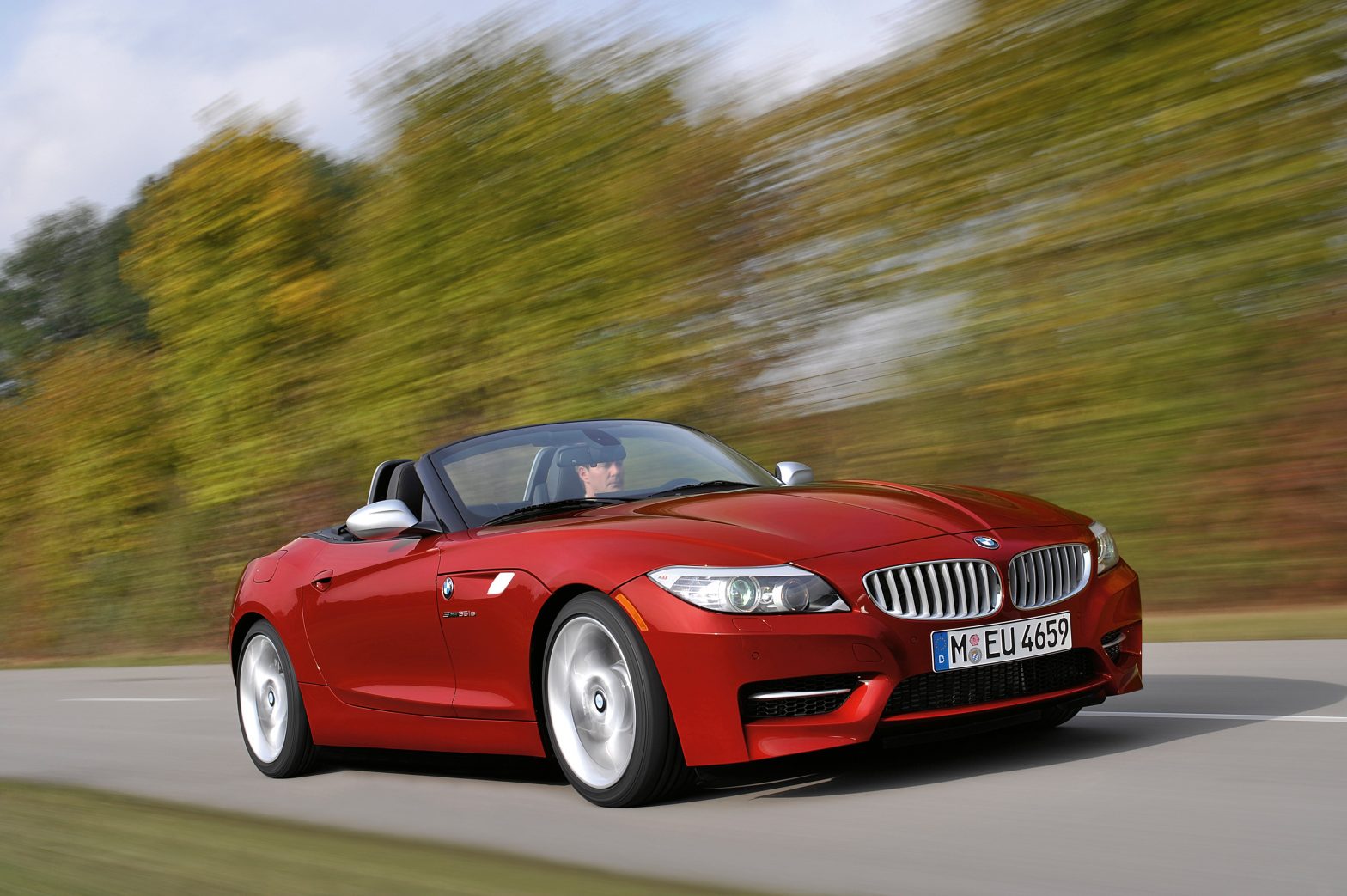 —Millville, New Jersey
Yes, it has a stupid name, but we understand the problem. "Z4" just doesn't tell us enough information anymore, not with the complex and wonderful thing that is the 2011 BMW model line at hand, anyway. So we're stuck with having to refer to this particular roadster as the Z4 sDrive35is, or at least as the Z4 35is, because that last little "s" makes a pretty big difference.
For 2011, BMW is betting that there are a significant group of Z4 buyers that might be willing to pony up for a dose of extra performance in the roadster, along with all of the kit that comes standard with the popular M Sport package. (Note that this is not a full on M version of the Z4. That's a car whose existence might depend on a much stronger roadster market than the one we're living in today.) On the cosmetic side, that'll mean the new Z4 gets more aggressive front and rear bumper treatments, model-specific, eighteen-inch wheels as standard (with nineteens optional), badging on gauge faces, floor mats, etc., Oxide Silver side-view mirrors, and a very cool anthracite headliner.
Far more interesting, however, are the performance upgrades added to the 35is. Though other "35" badged 2011 BMWs have changed to offer a new version of the turbocharged 3.0-liter I-6 engine, this one with a twin-scroll, single turbo, the Z4 35is sticks with the older, biturbo 3.0-liter motor, but in a form that has been engineered for more performance. That means an extra 35 horsepower (335 total) and an extra 32 pound-feet of torque (332 total).
Not enough squirt for you yet? Well, the 35is can be coaxed into a seven-second burst of overboost, netting a whooping 369 pound-feet of torque for when a truly hairy dose of speed is needed. The extra power also allowed us to kick the tail of the car out, with just a touch of lock and some throttle, much more easily than we remember from the outgoing Z4.
Unlike the systems used in KERS-equipped Formula 1 cars (or K.I.T.T. from Knight Rider), this boost function isn't operable by way of a button on the steering wheel or dash—which we can admit did disappoint us just a bit. No, instead the overboost is achieved by simply stomping the accelerator pedal all the way to the floor, which depresses a floor-mounted switch. Once you know the switch is there, the effects of the added torque are easy to feel, and, as one might guess, pretty intoxicating. As with previous iterations of this turbocharged motor, the power delivery feels very linear after things get spinning up to 2000 rpm or so.
BMW has engineered in aural involvement to go along with the Z4's added power, too, by fitting a new exhaust that greatly enhances the roadster's full-bore song. Actually, one of our least favorite parts about the 2010 Z4 was that we felt it was too quiet, too often. Fewer (if any) complaints will be filed in that regard for the 35is. Beyond just sounding better though, the louder, more stirring sound serves to keep us better engaged with what's happening on the road, which enriches the driving experience a lot.
Another standard piece of performance kit on the 35is is BMW's seven-speed, dual-clutch transmission. The gearbox is actuated though the same set of steering wheel-mounted paddles that the 2010 Z4 used, which ask for a push away from the driver for a downshift, or a pull towards the driver for an upshift (left and right paddles both function the same way. While we don't mind this system particularly, we do prefer the M3's paddles, which have a downshift on one side and upshift on the other. In any event, the transmission itself works beautifully, responding with almost unerring rapidity to input. We had the great pleasure of a lot of track time in the 35is, and can thusly testify that the tranny is worthy of a competition setting (even if we're not always up to the same). Even the fully automatic settings found the right gear for the right corner almost every time.
Our track time also served to confirm that the Z4 is a finely balanced machine, with neutral handling traits that just beg you to learn it and toss it harder and harder into corners. The level of grip available left even some of our favorite non-M BMWs feeling a little bit lacking (we're looking at you, 135i). Part of that feeling, we're sure, is down to the retuned electric power steering, which offers a lot more feel for the driver, at least at track speeds. To be honest, we didn't notice a lot more driver feedback through the wheel during our road test.
Real street driving also revealed that the Z4 still suffers from a bit of unhappy behavior on battered roads, where the firm-to-hard suspension tuning can be pretty crashy on bad surfaces.
The 35is feels a fair bit faster than the lesser Z4s in the range, offers finer handling with higher limits, and a good deal in the way of standard equipment and technology. Offered at a $9000 premium over the Z4 35i, the car doesn't seem ridiculously overpriced for those buyers who really intend to use the full compliment of performance. That means, if you've got real plans to track your Z4 (easier to do with that retractable hardtop), BMW's s package might provide actual value when compared with finding similar upgrades in the aftermarket. On the other hand, if you're searching for a roadster that is merely a whole lot of fun to drive on weekends, and primarily at near-legal speeds on regular roads, we'd suggest that your money is better spent on a base Z4 30i.
BMW's new roadster isn't quite up to the level of hardcore-ness needed to wear an M badge, it's true, but we think it does a strong enough impression to keep most enthusiasts happily engaged.
2011 BMW Z4 sDrive35is
Engine: Biturbocharged Inline-6, 3.0 Liters, 24v
Output: 335 hp/ 332 lb-ft (369 lb-ft with overboost)
0-60 MPH: 4.7 sec
Top Speed: 155 mph
Curb Weight: 3549 lb